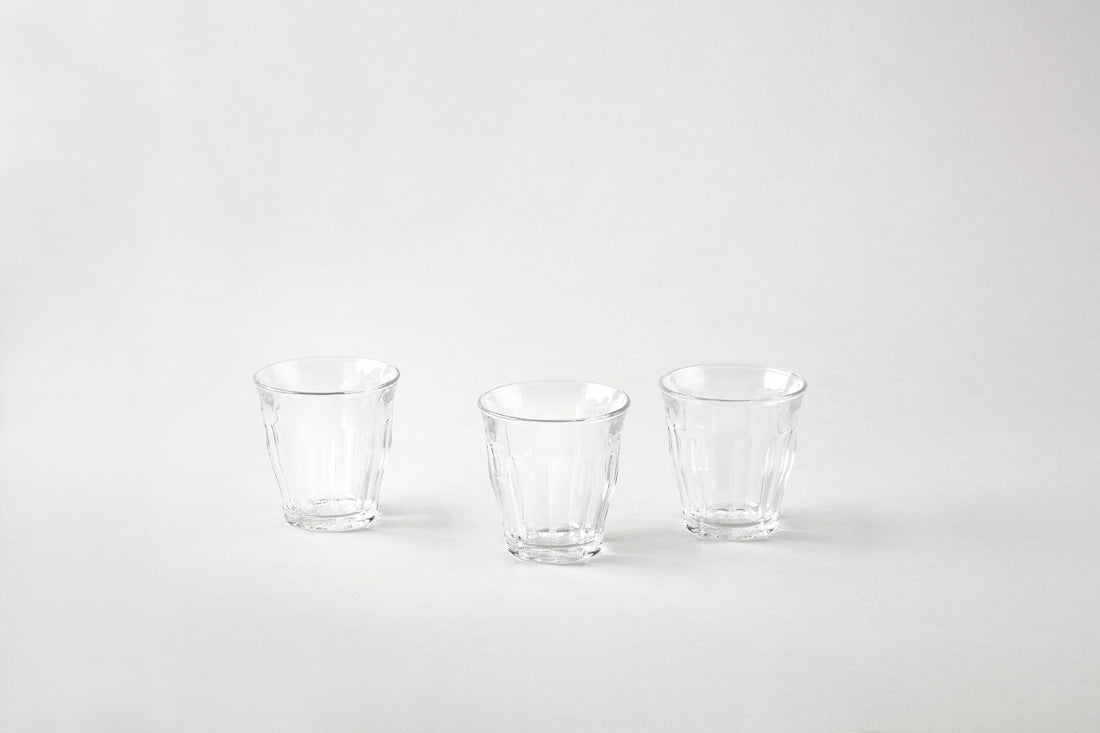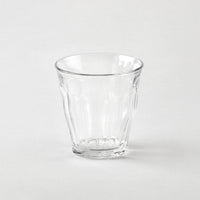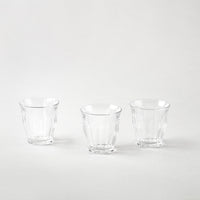 3oz French Tumbler by Duralex
Tumbler in clear. The iconic cafe glasses by Duralex have been made in France since 1939. Perfect for espresso or an aperitif.
The ease of use makes them great for families. They are stackable, microwave, freezer and dishwasher-safe, impact and chip resistant and a great weight. The tempered glass is fantastic for cold or hot drinks.
Founded in 1945, Duralex has been manufacturing tempered glassware and tabletop products for over 70 years in La Chapelle-Saint-Mesmin in the very heart of France. Since 1945, when Duralex invented the glass tempering process, the name Duralex has been associated with toughened glassware, utilizing their proprietary process.