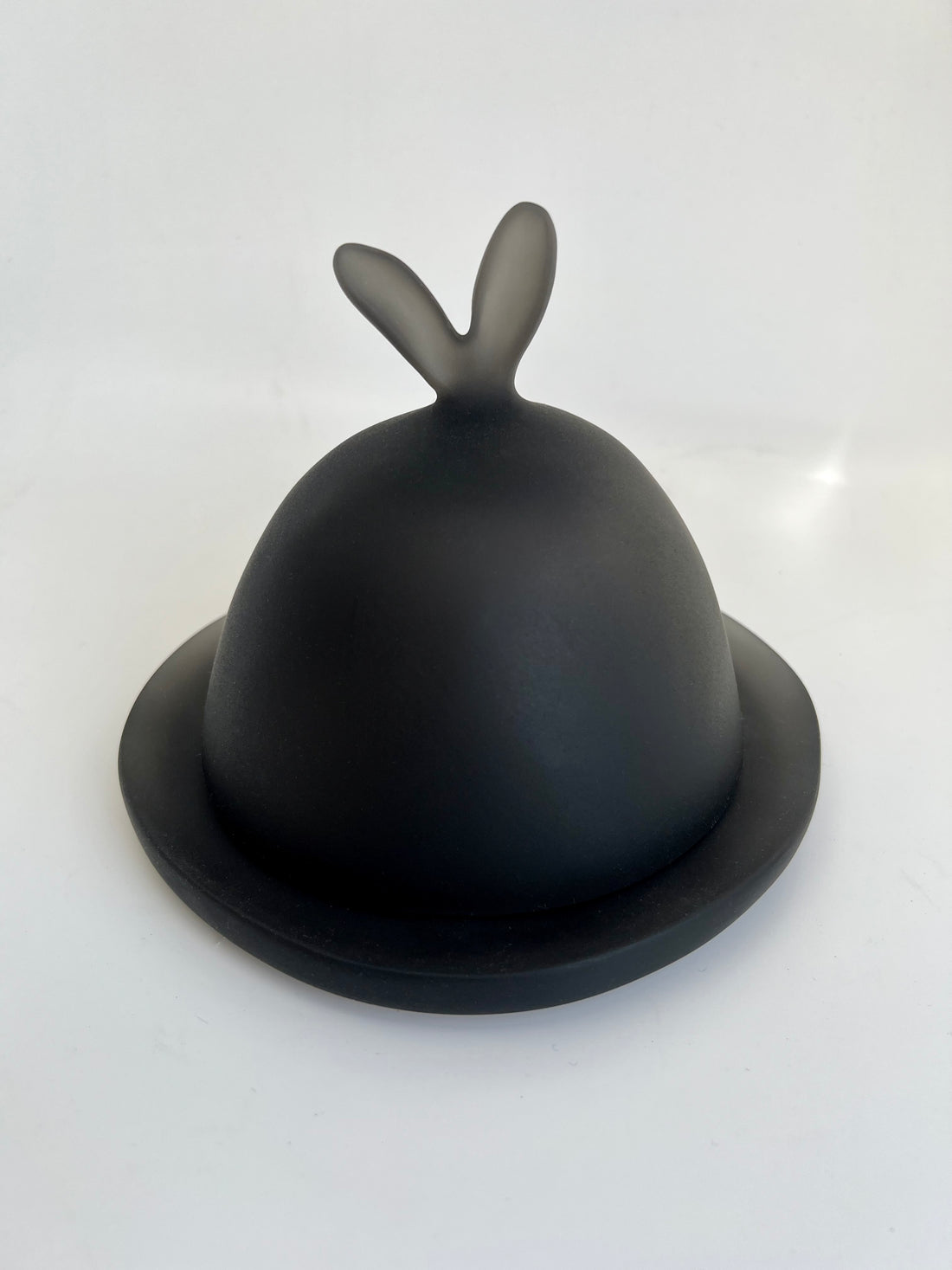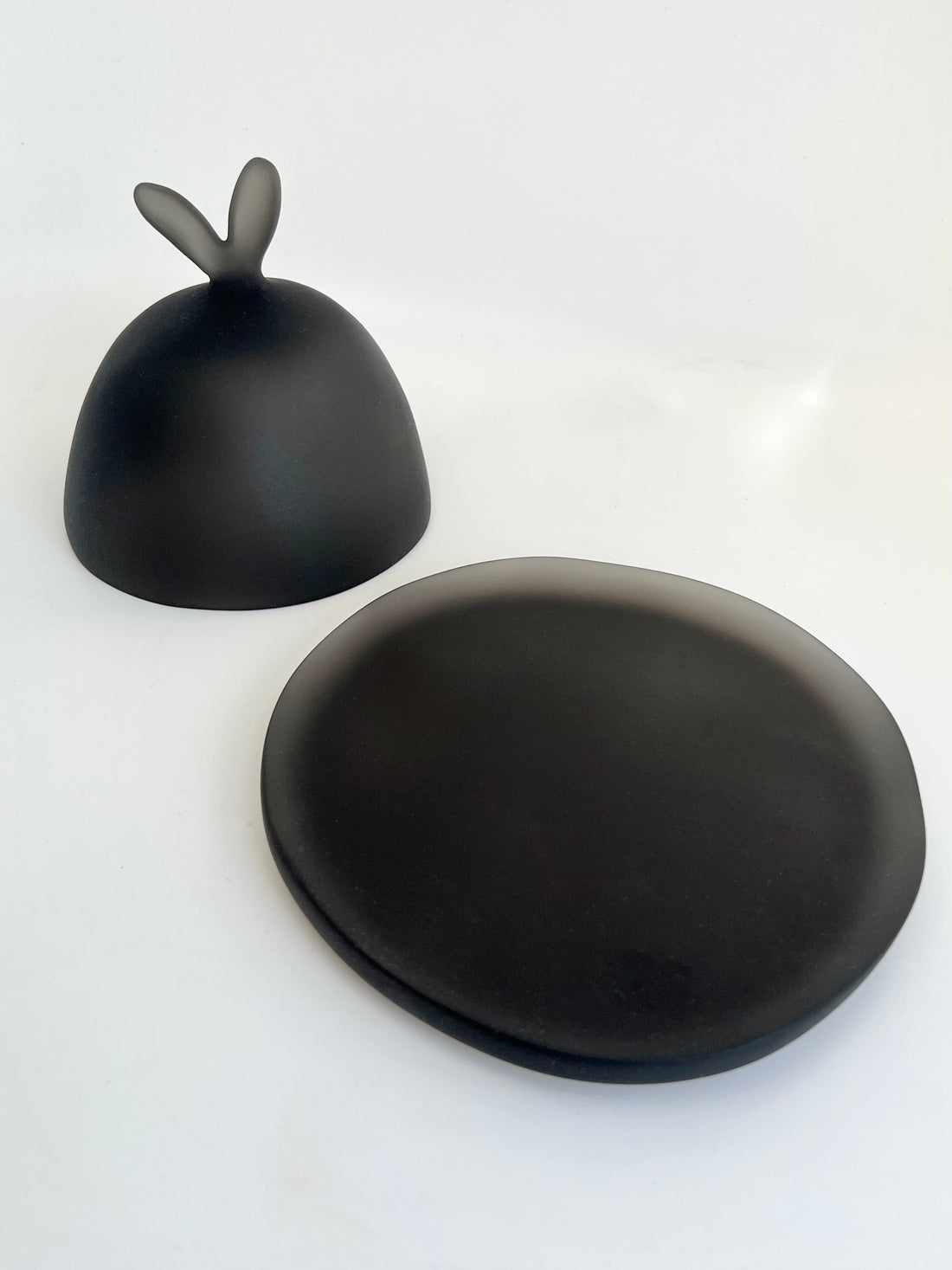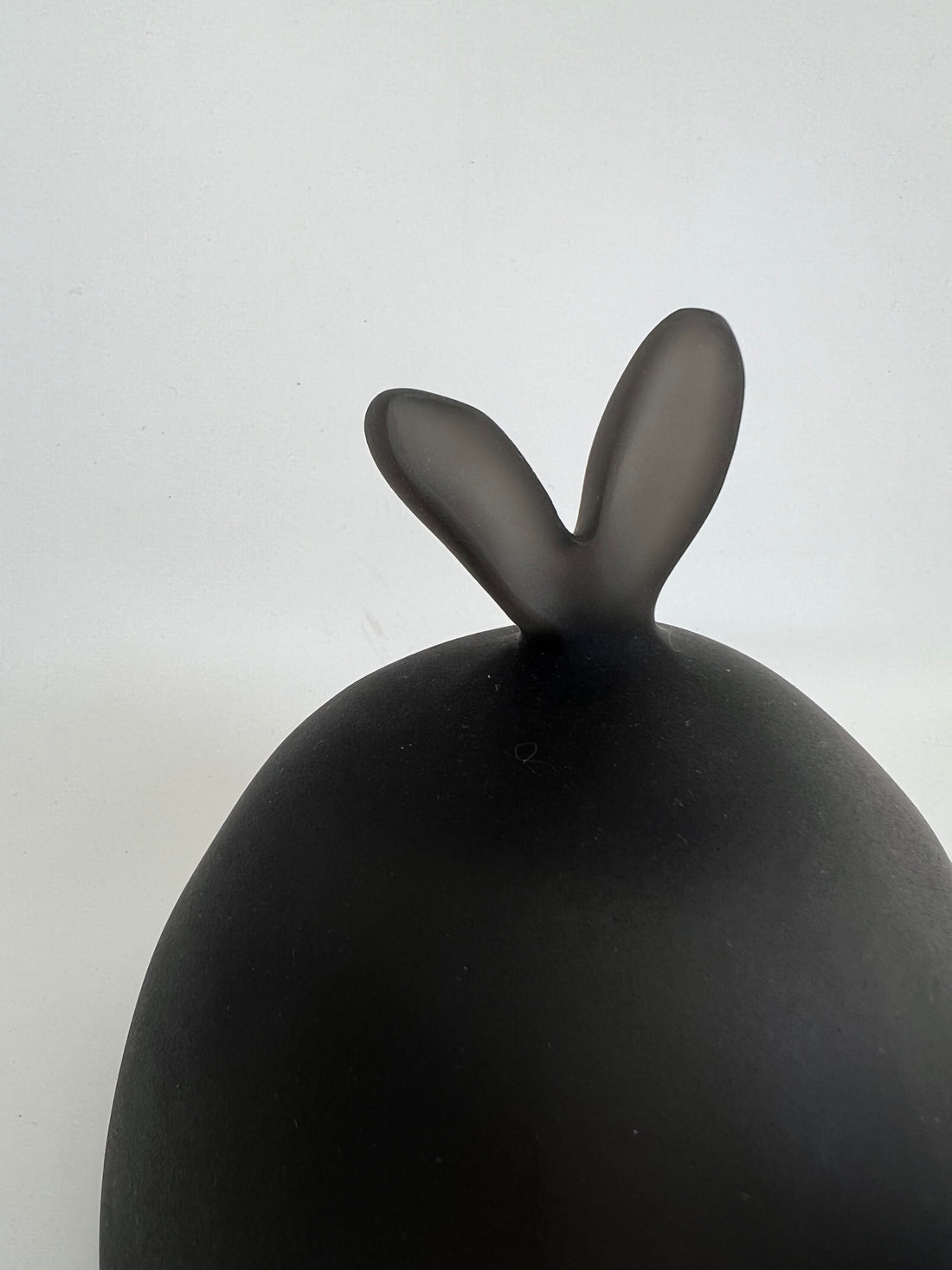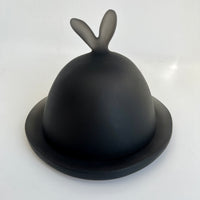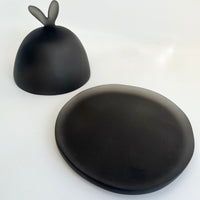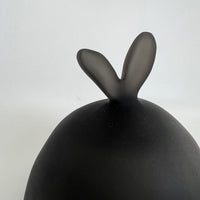 Lapin Butter Dish in Black by Tina Frey
Handcrafted sculptural resin butter dish. A playful piece to add to your table ideal for storing butter, cheese or a side dish.
Handmade with care using food-safe, lead-free and BPA-free resin.

Diameter: 20cm | 7.75 inches
Height: 16cm | 6.25 inches

Made in San Francisco
Handwash with mild soap. If resin becomes frosty after washing, simply rub a tiny amount of vegetable oil onto the surface with a soft cloth. Note that the frosty appearance does not affect the quality of the item.