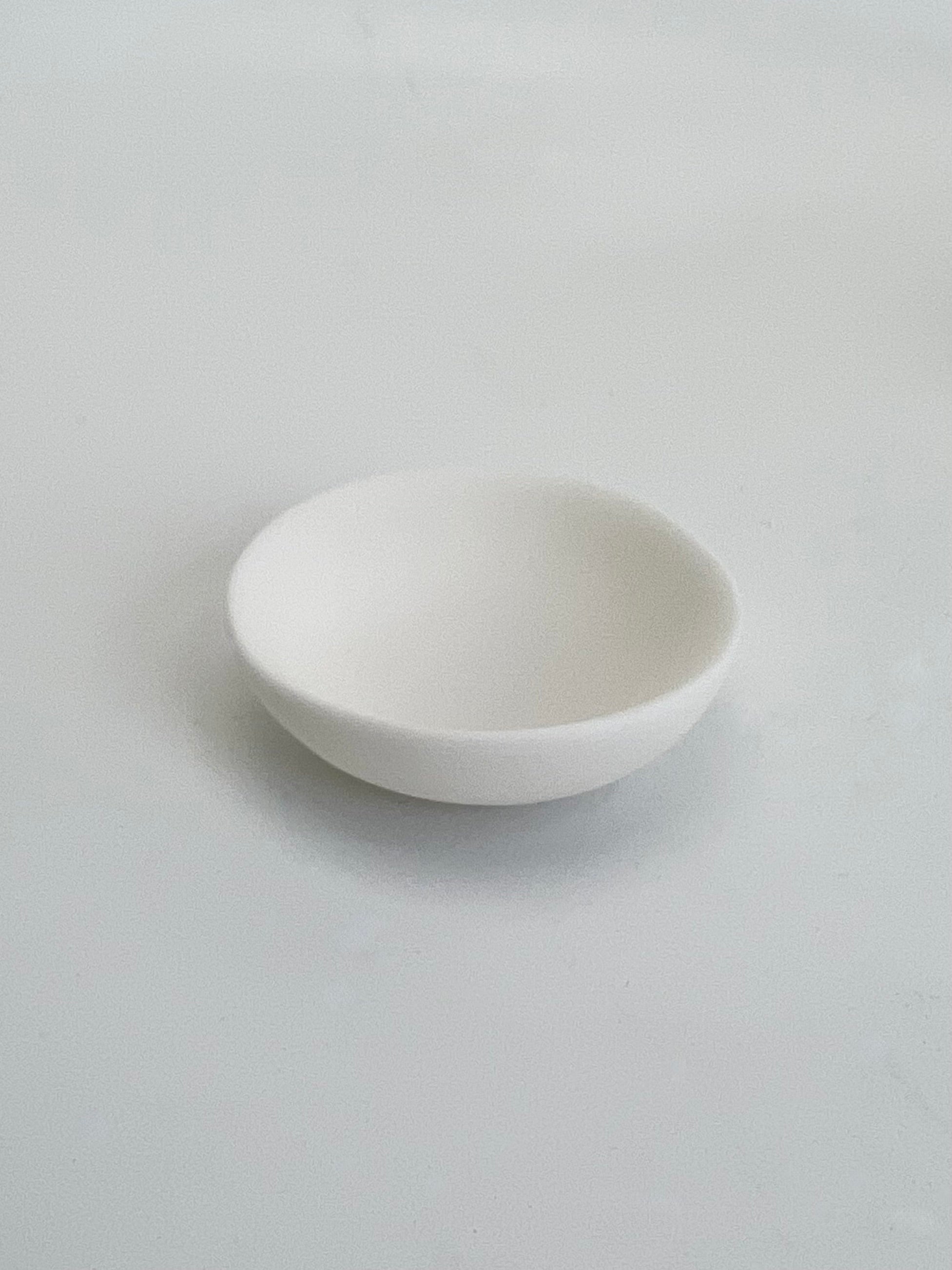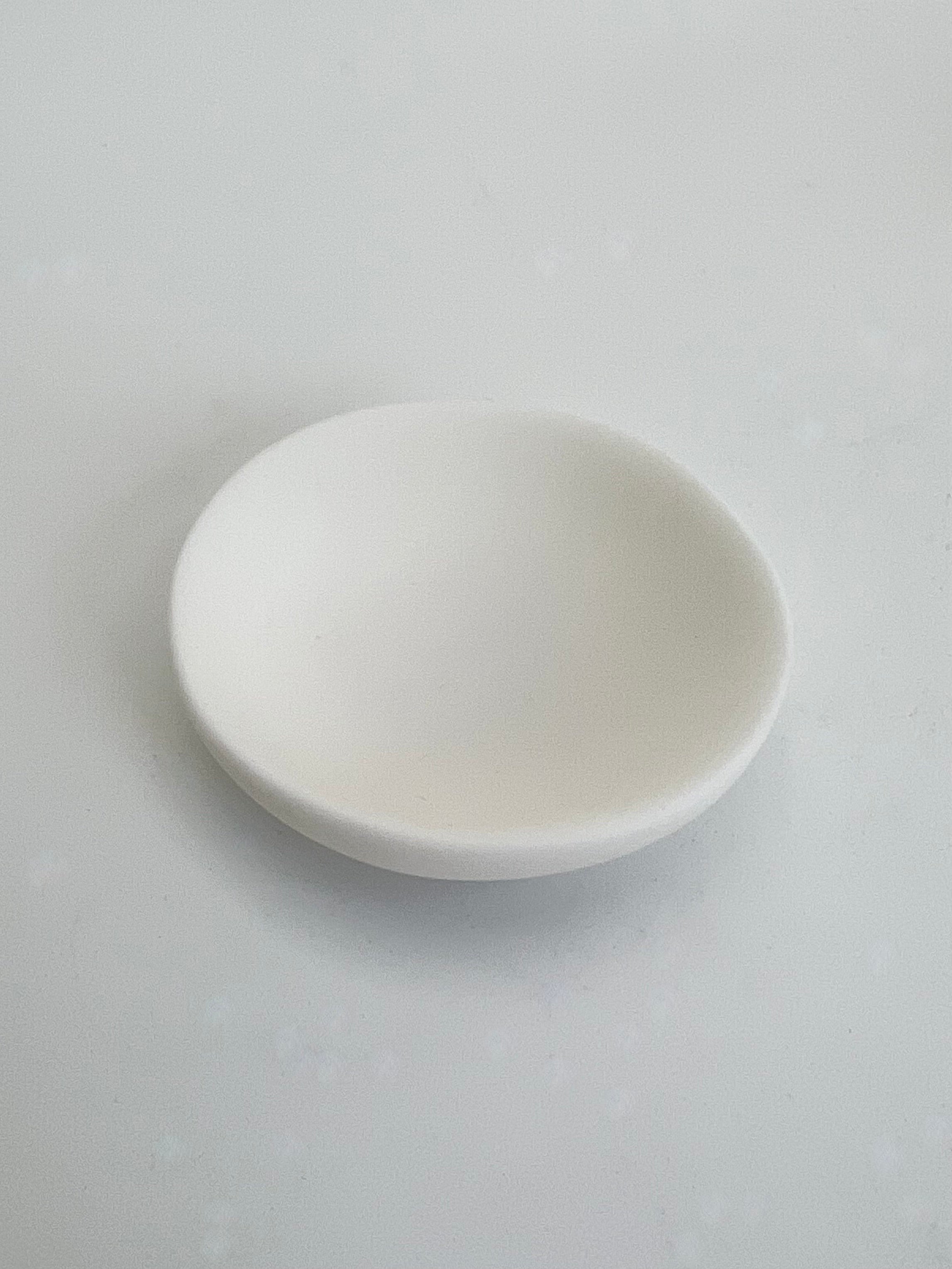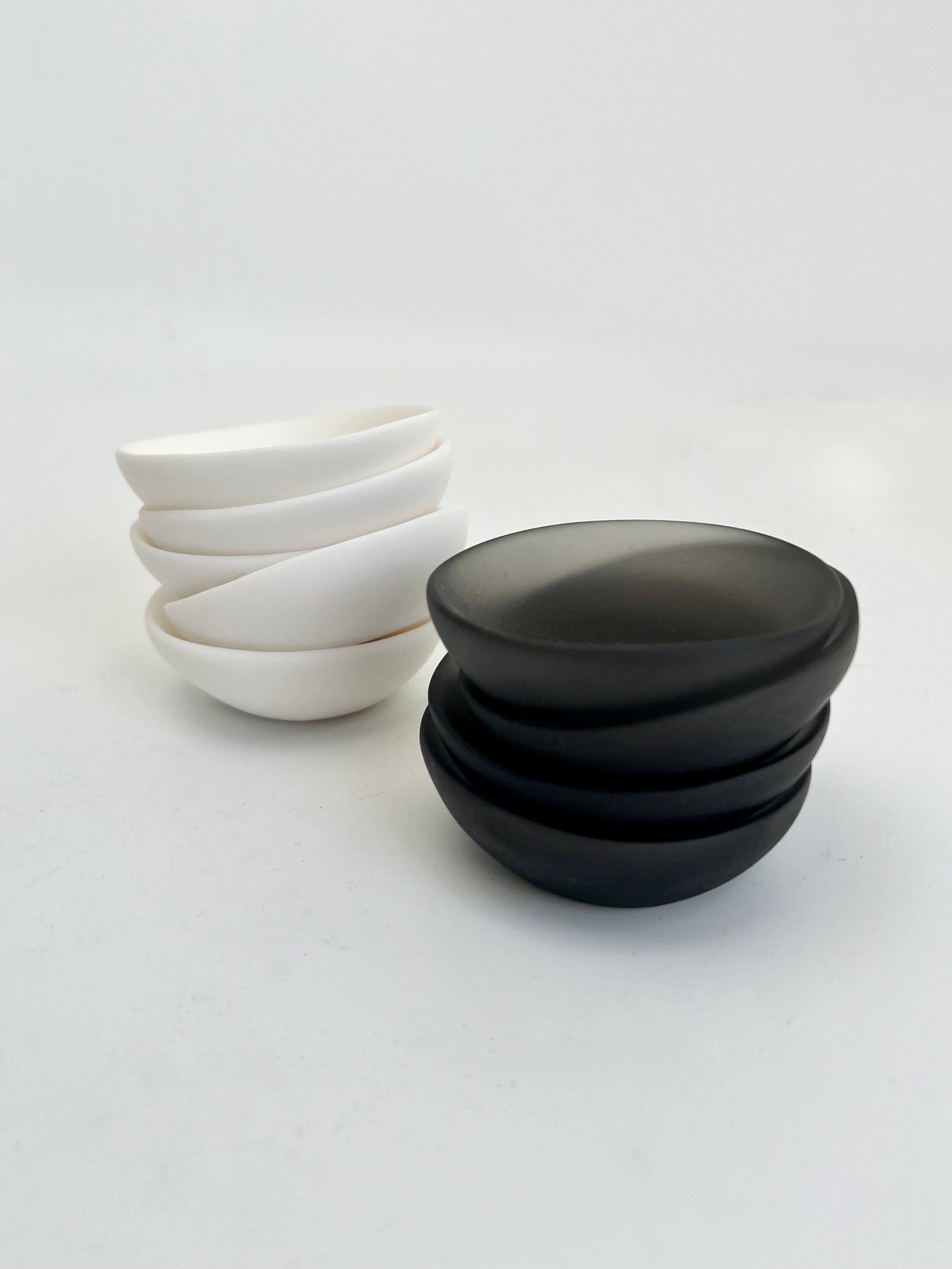 Sculpt Condiment Bowl in White by Tina Frey
Designed to hold seasonings, spices or condiments in the kitchen. We love them clustered on your table or bedside with your everyday jewels. For a high-impact table, mix black and white together. Each piece by Tina Frey is hand sculpted in her studio in San Francisco. 
Material: Handmade with care using food-safe, lead-free and BPA-free resin.

Diameter: 6cm | 2.5 inches
Height: 1.2cm | 0.5 inches

Made in San Francisco 
 Handwash with mild soap. If the resin becomes frosty after washing, simply rub a tiny amount of vegetable oil onto the surface with a soft cloth. Note that the frosty appearance does not affect the quality of the item.