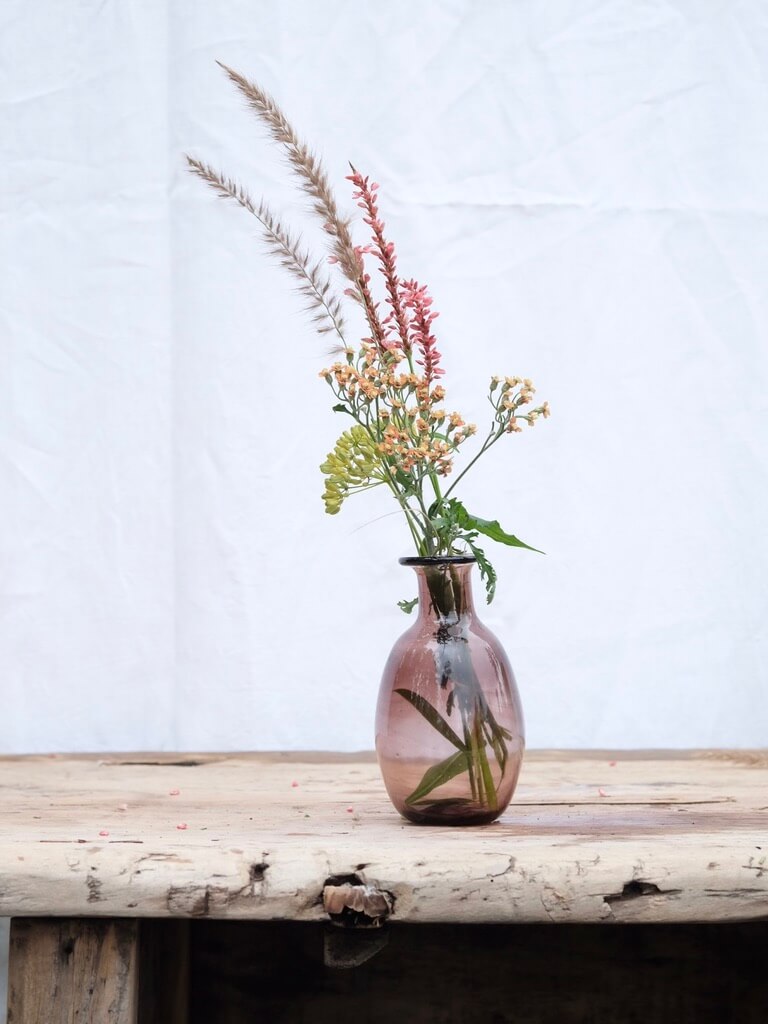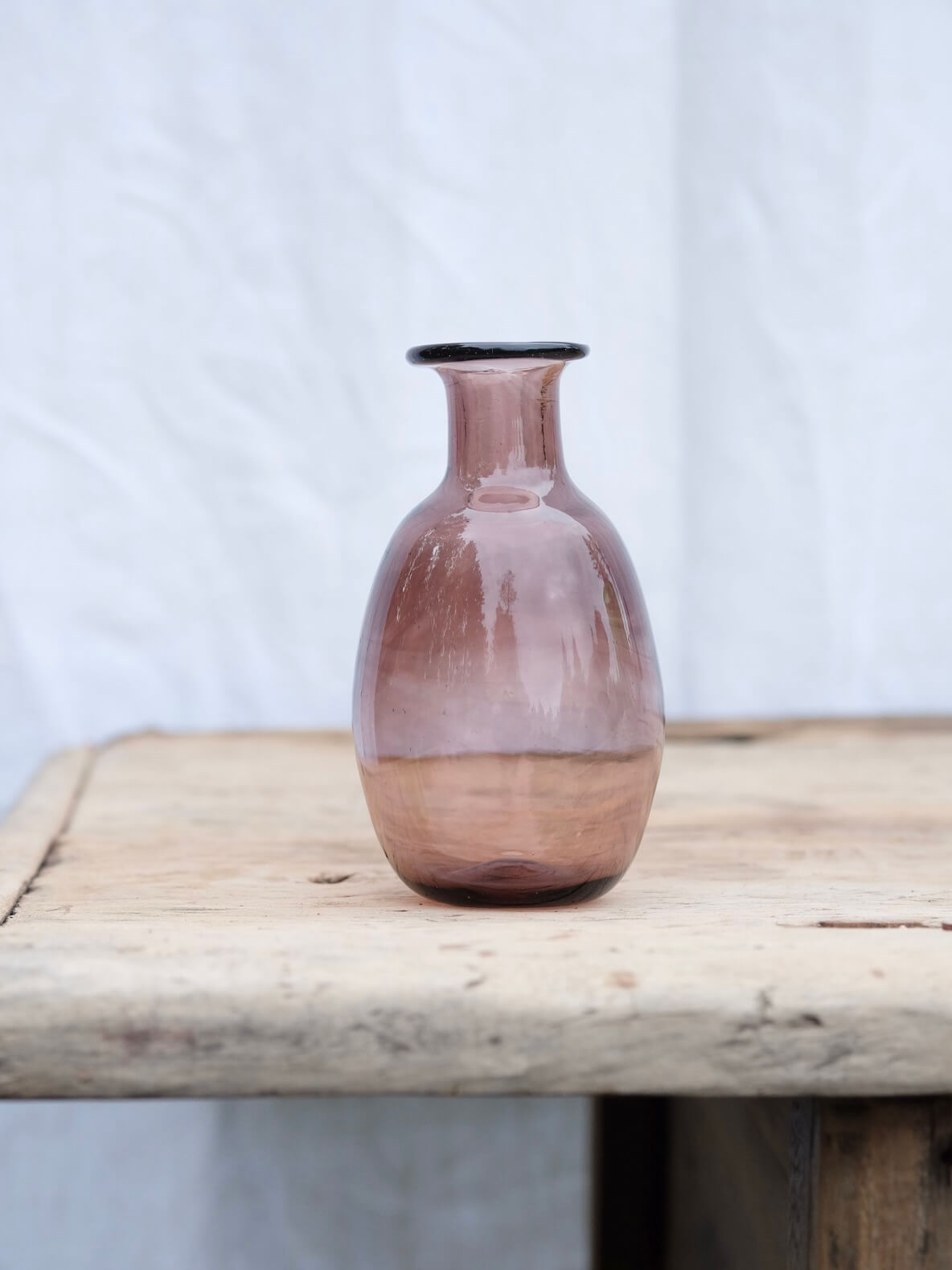 Amour Bottle Sans Anse in Raspberry
This recycled glass bottle was made for Hotel Amour & Restaurant in Paris. Sans anse means without handle. This piece is perfect for a hand picked bouquet from the garden, as a candle holder or to top up a glass of wine.
Each piece is handblown from recycled glass resulting in subtle shifts in colours/size from piece to piece, enhancing their unique beauty.

Pigmented glass is mixed into the furnace during the glassblowing, no changes or fading occur with continued use over time.

Approx 12cm high. Each piece will vary in size about 1-2cm.
La Soufflerie is a non-profit glass blowing organization created by wife and husband team, Valentina and Sébastien Nobile. They started out with vases and now produce a full range of glassware along with plaster, terracotta pieces, and candles.

Every detail is considered. When an order arrives at our shop it is packaged in the most beautiful brown paper and a mix of newspapers from Paris that are dropped off on their doorstop from neighbours.

All of their pieces are made from recycled glass and are made to be multi-purpose. A vessel can be a vase, a carafe, a candle holder or live in your kitchen with your utensils close at hand.