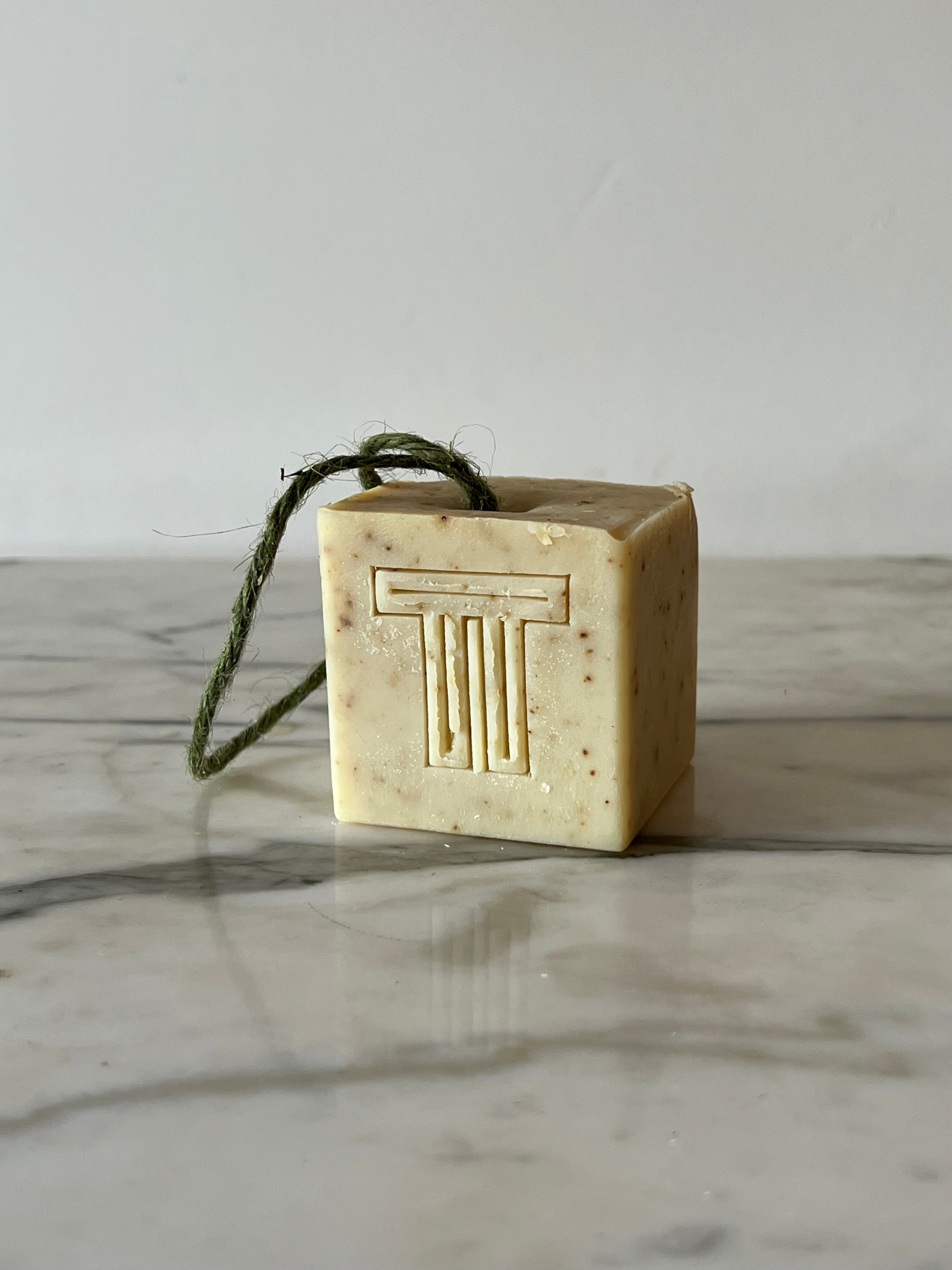 Fresh Cactus + Black Pepper Soap
A mouth-watering blend of juicy cactus, warm black pepper and whispers of eucalyptus to naturally cleanse, nourish and detoxify the skin. Raw cactus is rich in vitamin C (antioxidant) to stimulate new skin growth and enhance the appearance of even skin tone.
The scent is crisp, woodsy blend of cedar wood and eucalyptus.
About the brand:
"100% NATURAL, 0% BULLSH*T".

At TERRA-TORY, we believe in harnessing the power of food that nature offers us, to improve skin health. We are a sustainable wellness brand that embodies all-natural personal care offerings to improve skin behaviour, as a foundation for healthier skin management. Our ethosphere revolves around creating the superfood-based alternative, especially for those who are challenged with sensitive skin. We handcraft these offerings from the highest quality ingredients — meticulously formulating each for daily use by all, including children. We will never use coconut oil, palm oil, or any non-FDA-regulated ingredient.
We believe in the power and simplicity of nature, for its ability to nourish, cleanse, soothe and protect our skin.

Our mission is to set new standards for the mentality and approach to personal care. We represent a new wave of artisans who take responsibility for human and environmental impact. We promise to be transparent in our process and to only offer plastic-free packaging materials — in an everlasting stance for zero waste, zero derivatives, zero preservatives, and zero synthetics.
Ingredients. Dethorned Nopales (Cactus) Leaf, Oryza Sativa (Rice Bran) Oil, Vitellaria Paradoxa (Shea) Butter, Persea Gratissima (Avocado) Oil, Cannabis Sativa (Hempseed) Oil, hand-ground Black Pepper.