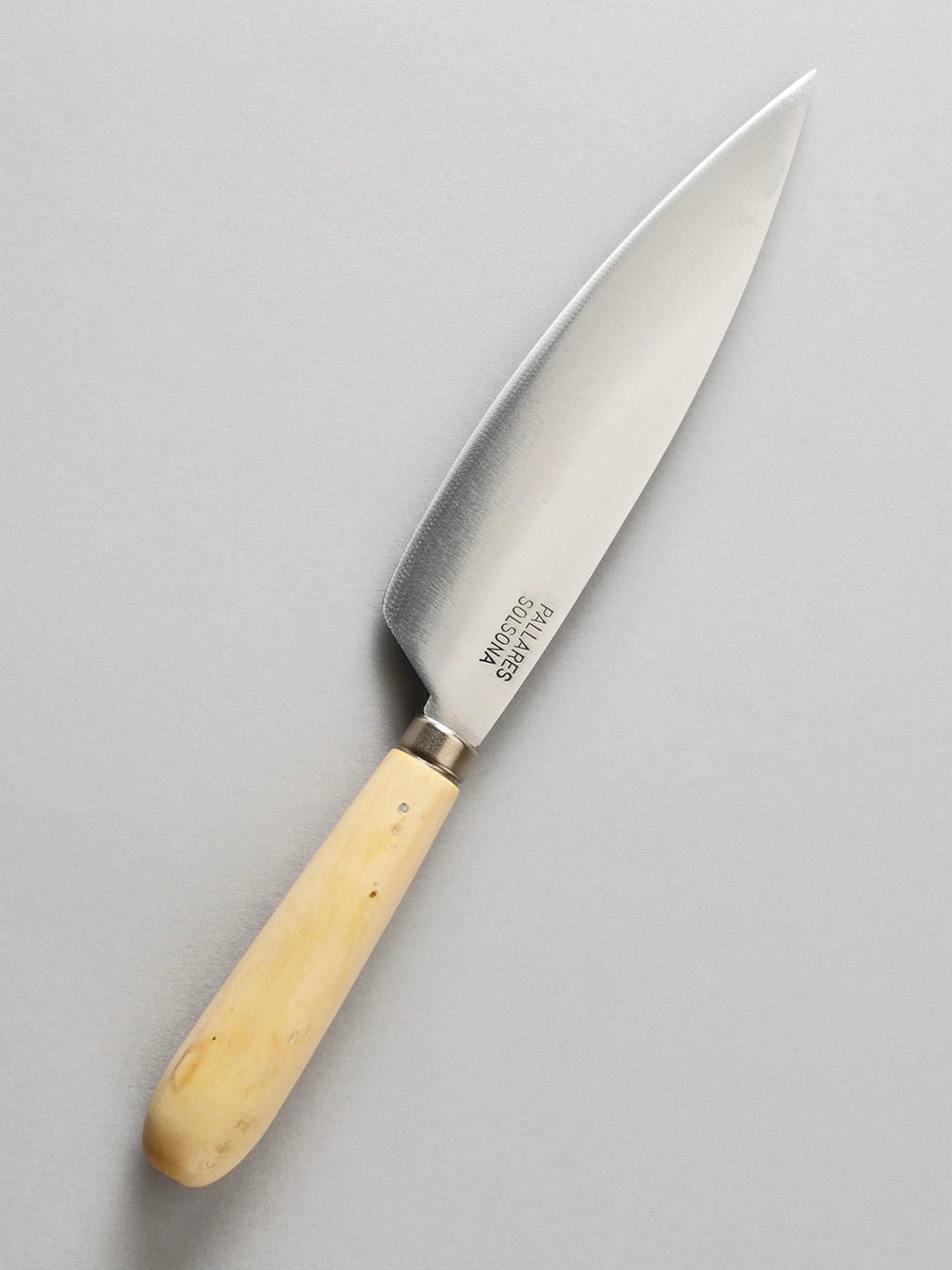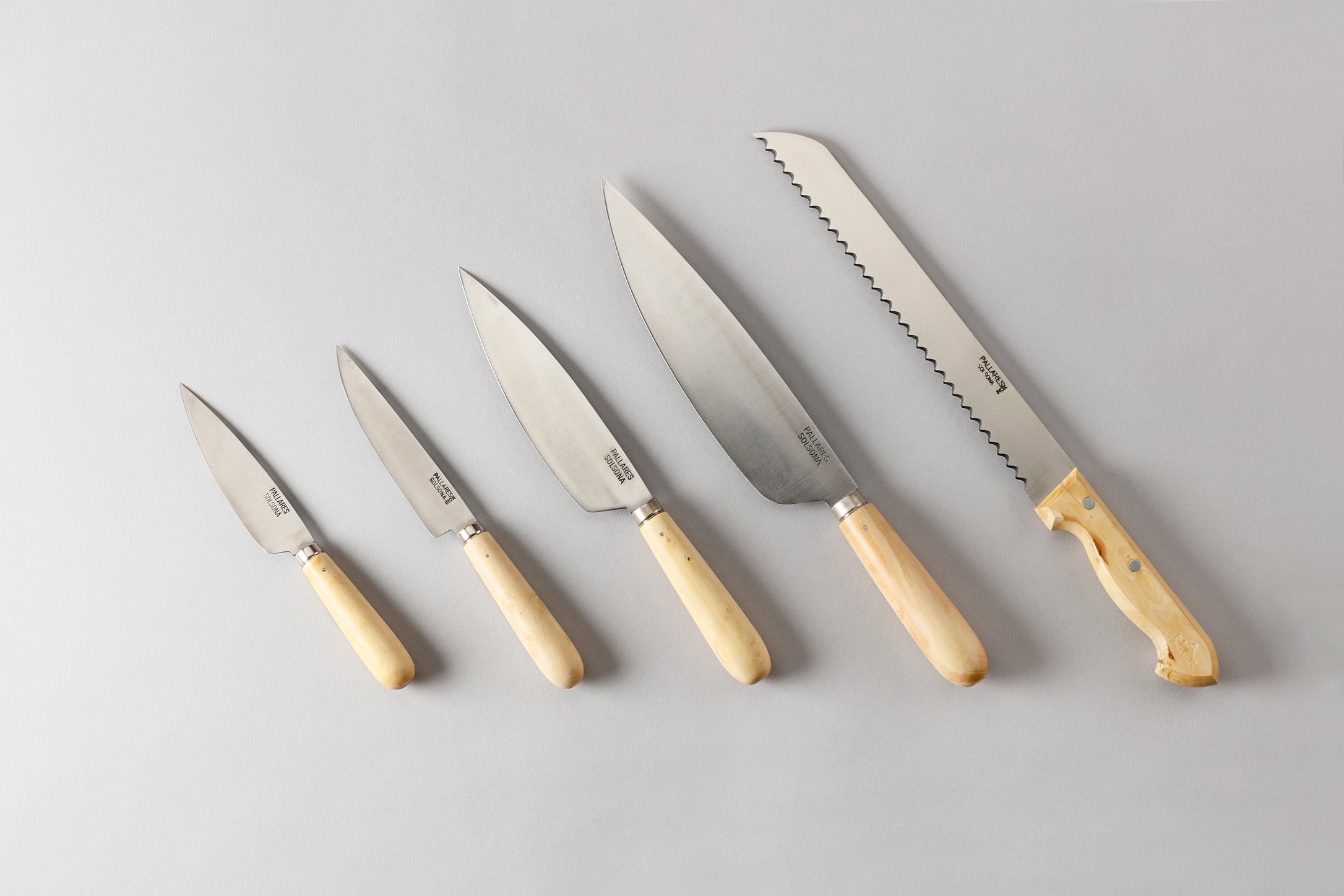 16 cm Kitchen Knife by Pallarès Solsona
Boxwood kitchen knife made by Pallarès Solsana. This knife is beautifully weighted and lovely to use. The Carbon Steel keeps its edge sharper for longer. They'll quickly become your go-to in the kitchen.
Made in Spain, the Pallarès family has been handcrafting knives and garden tools since 1917.
Carbon steel blade with a boxwood handle

Blade length: 16cm | 6.2 inches

Made in Spain
Carbon Steel is easy to care for but requires a bit of extra love. To clean your carbon steel knives simply wash them with mild soap and fully dry before putting them away.

If you don't fully dry them and they develop rust don't worry! Simply use a scouring pad and vinegar to remove the rust. Rinse, fully dry and you will be good to go.