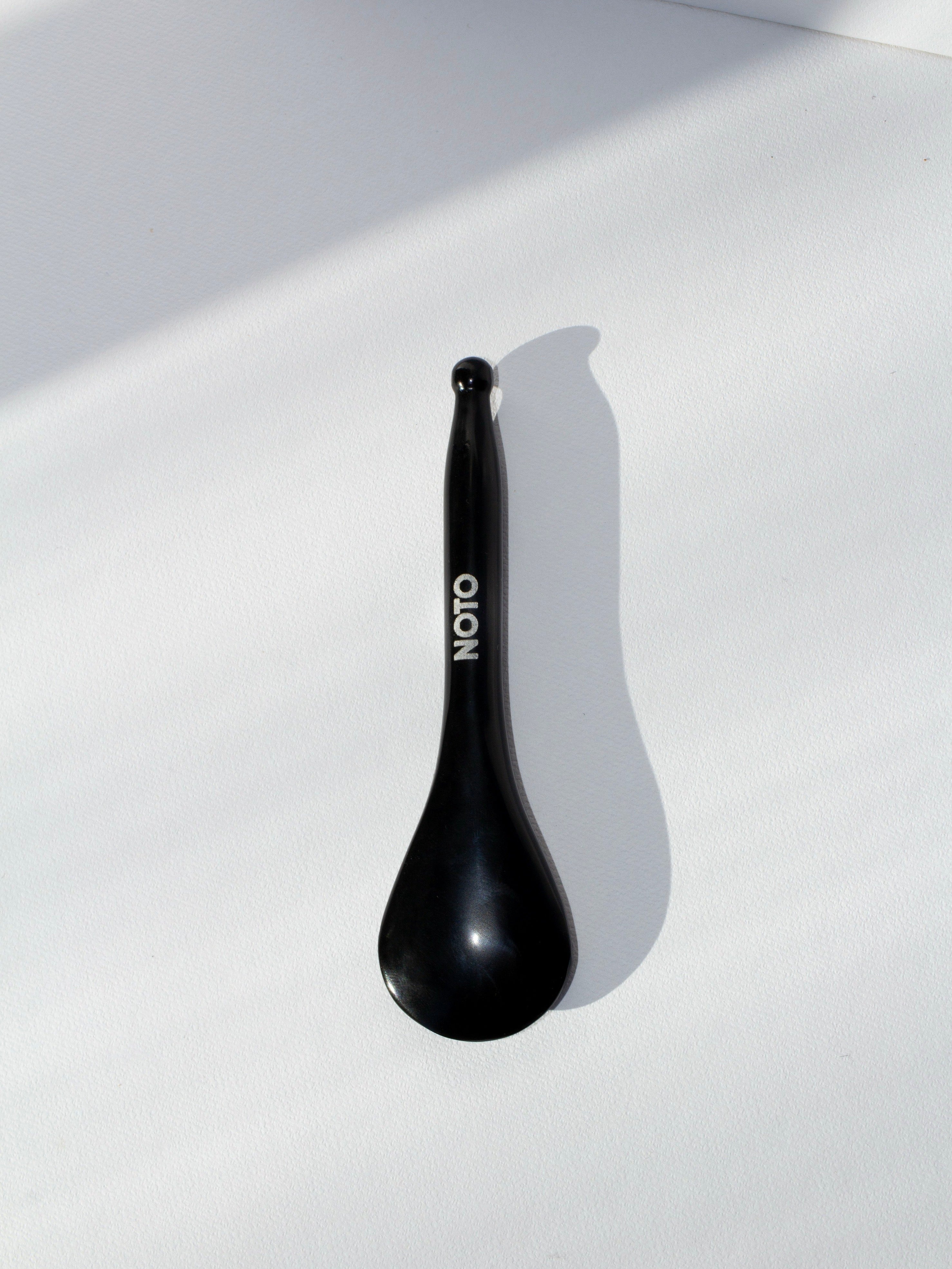 Bian Stone Facial Tool by Noto Botanics
Increase circulation, de-puff and relieve stress with this simple tool. We love the way it feels at the end of the day.
Apply a few drops of moisturizer to the area you wish to massage. With gentle pressure, move the Bian stone in upward motions.

We use the spoon-shaped side of this stone face tool to massage along the cheekbones, temples, jawline, and neck. The ballpoint end feels amazing along your eyebrows, under-eye area, lip area, and any other stressed areas.