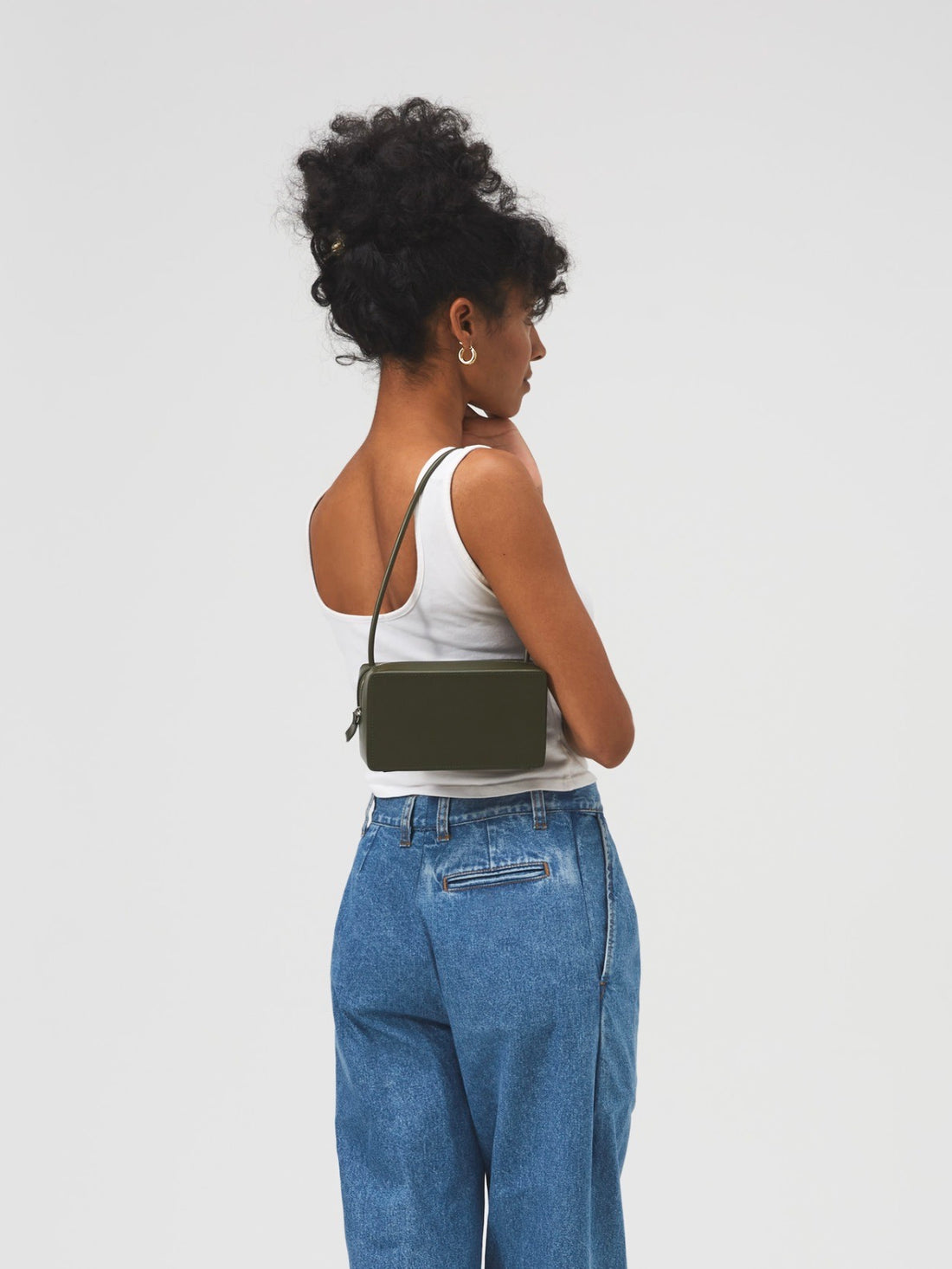 Kombu Brick Bag by Building Block
A structural bag in smooth leather sized to hold your essentials close in a shape that keeps you organized. Silver zip closure, single rubber shoulder strap. 
Building Block is a design studio established in 2011, based in Los Angeles, CA. The work that is produced is focused on form and use, proportion and play, materiality and inspiration. Every product is made with the intention of fitting together, piece by piece (not season by season) and is created as a means to complement life.