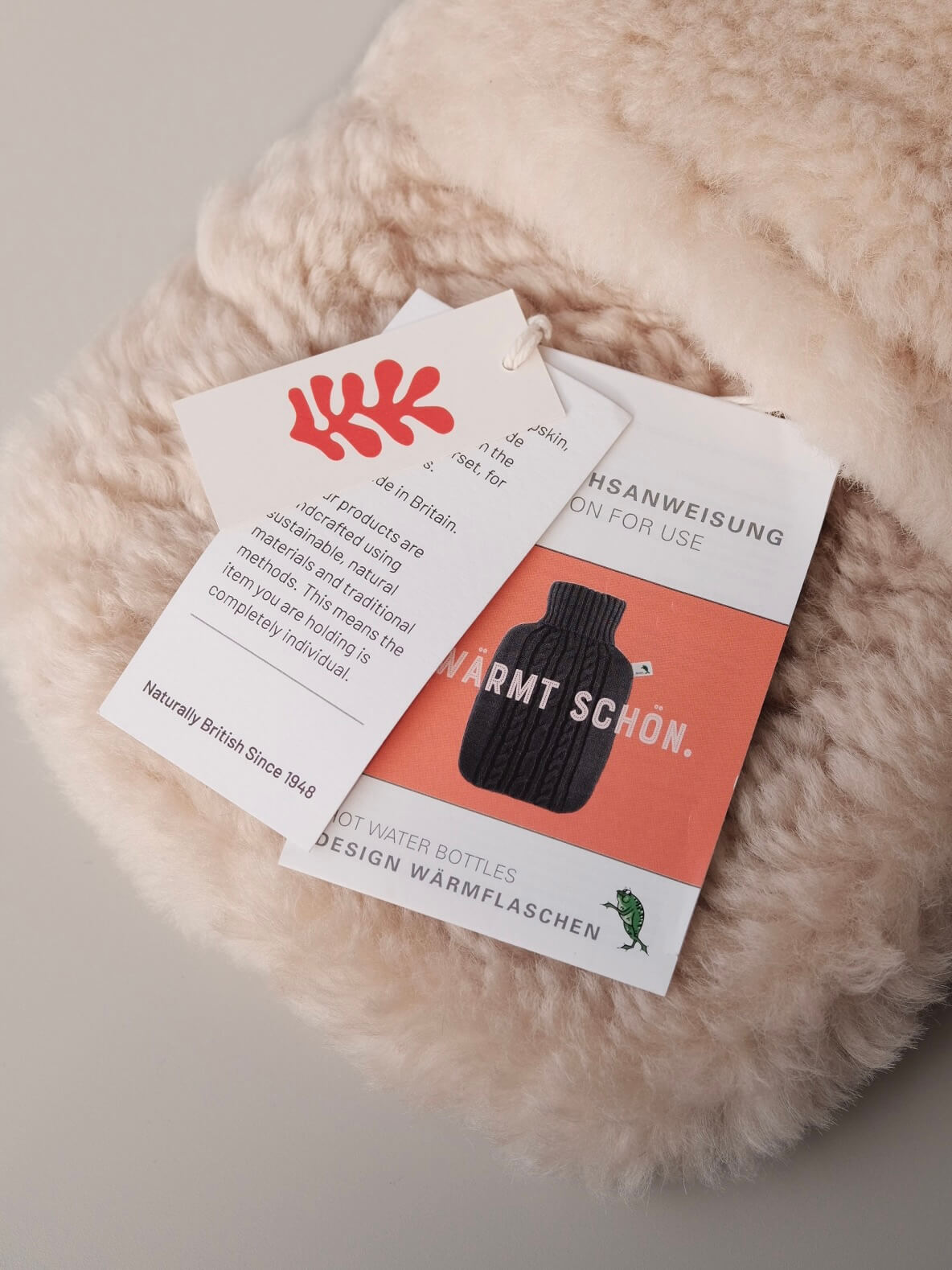 Mini Sheepskin Hot Water Bottle in Cream
The Mini Hot Water Bottle is made from a soft and tactile curly sheepskin. It is incredibly plush and just the coziest. The sheepskin cover will keep the bottle warmer for longer, the perfect winter buddy.
Made in Britain using sustainable, natural materials and traditional methods.

30 cm long, 21cm wide
If needed, the bottle can be removed for washing the cover. To ensure longevity, we recommend handwashing and natural air drying.
The cover comes with a 0.8L bottle already installed, easily refillable through the neck opening.