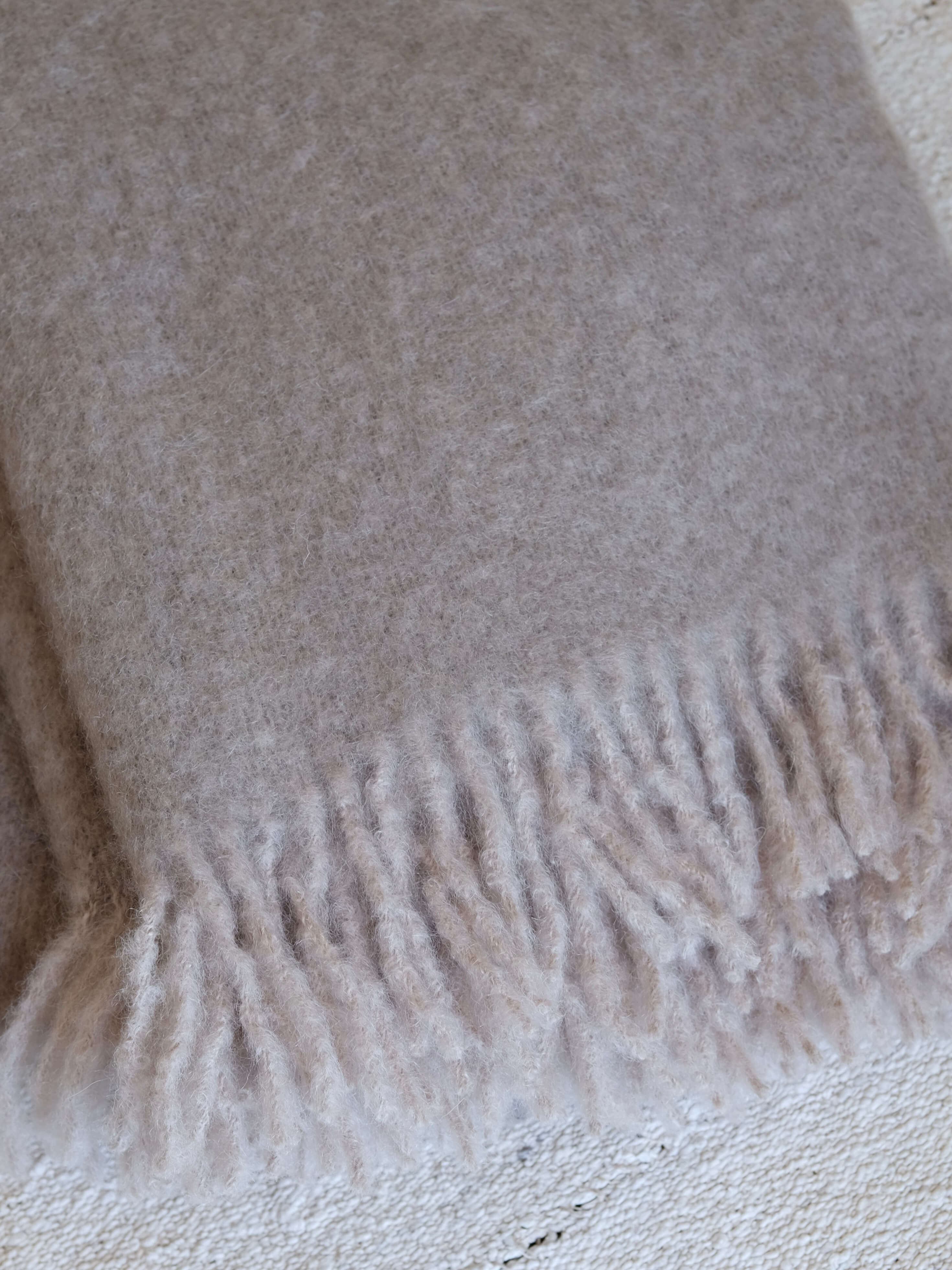 Mohair Blanket in Taupe and Oyster
The ultimate cozy mohair blanket made from the finest RMS-certified mohair with a beautiful hand-rolled fringe. The warm neutrals will suit any home.
68% Mohair, 28% Wool and 5% Nylon

130 x 170 cm, 51 x 66"
Wool is naturally self-cleaning and has antiseptic properties so it keeps dirt and odours away.

A well-loved blanket will shrink slightly over time. To keep its shape simply brush it out using a mohair or dish brush.

For stains, spot clean with water and a mild detergent.

Instead of washing, we air out our mohair blankets. Simply hang it outside in the shade, in a few hours it will be fresh.

If your blanket must be washed we would recommend taking it to the dry cleaners.