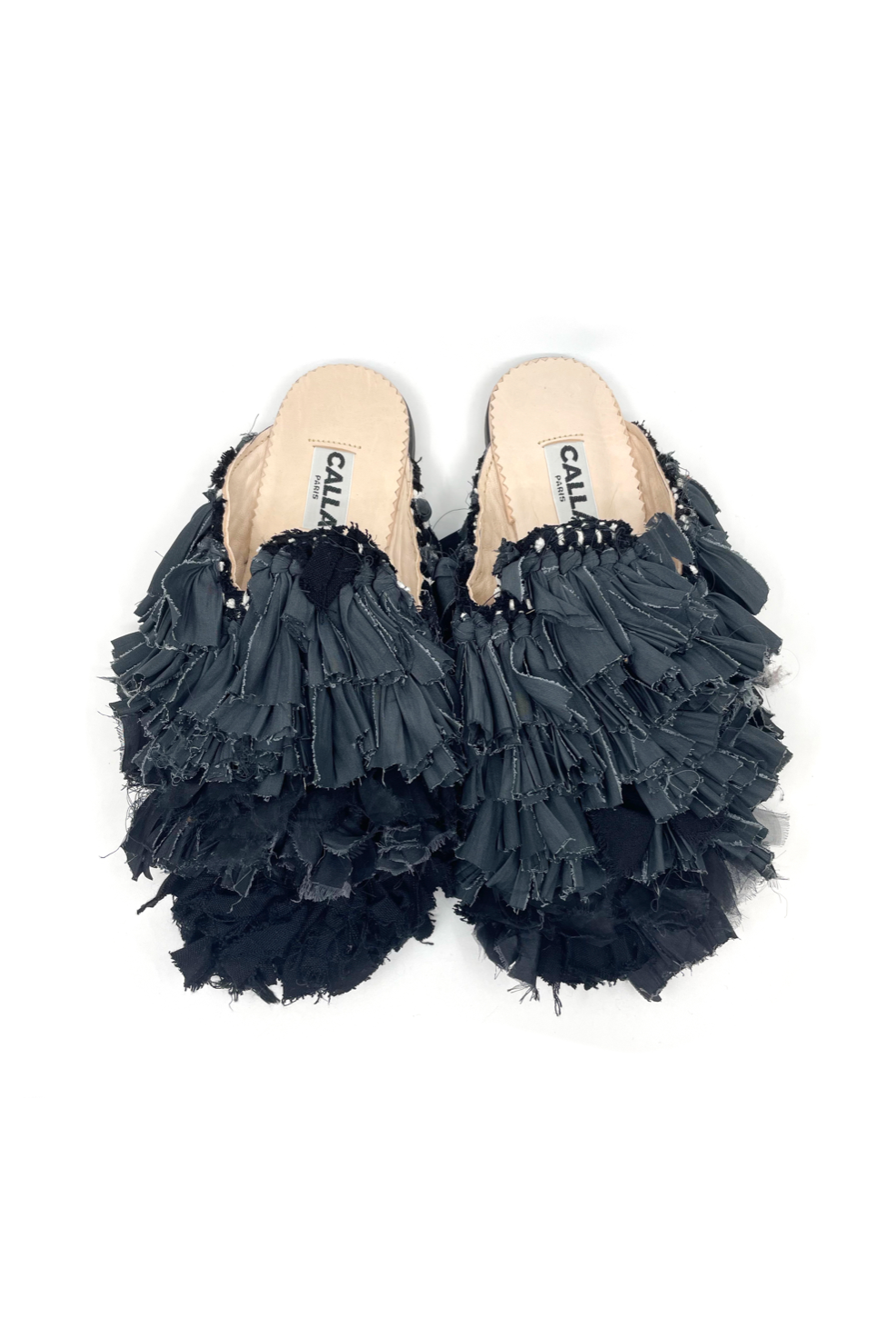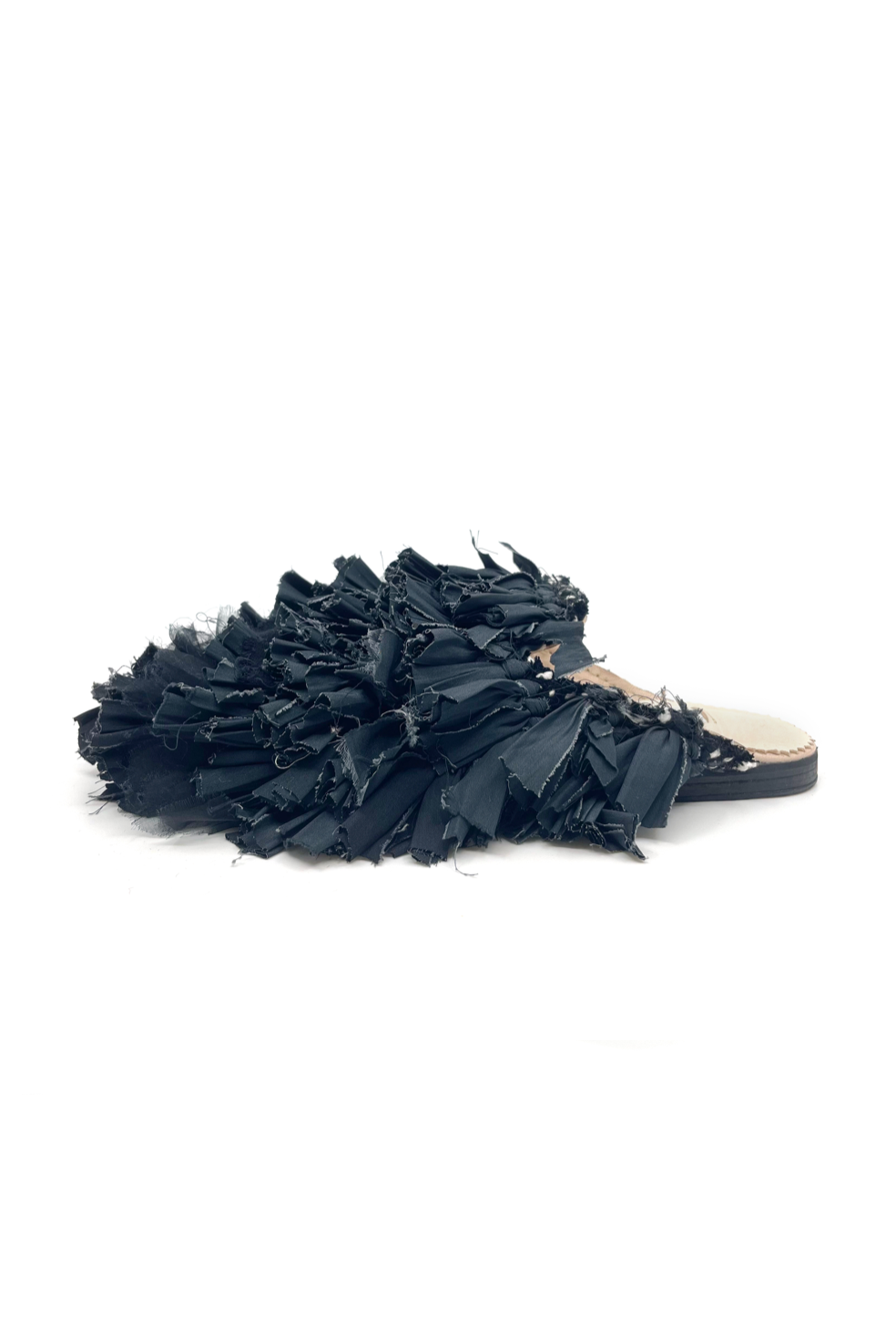 Mono Niki Babouche by Calla Paris
Handmade, one-of-a-kind Babouche slides by designer Calla Paris. This collection explores the space between European luxury and Berber craft.  Offcut textiles from Paris fashion houses are upcycled into one-of-a-kind shoes that celebrate traditional makers in the heart of Marrakesh.
If you are between sizing we recommend sizing up.

Material: The upper is a Boucharoute rug made from black fabrics sourced from offcuts of the luxury fashion supply chain in Paris.
Leather sole

Designed in pairs, made in Morocco
They can be worn indoors and out but we recommend avoiding getting them wet. Each pair is entirely unique and you may not receive the pair pictured. For exact details please reach out.