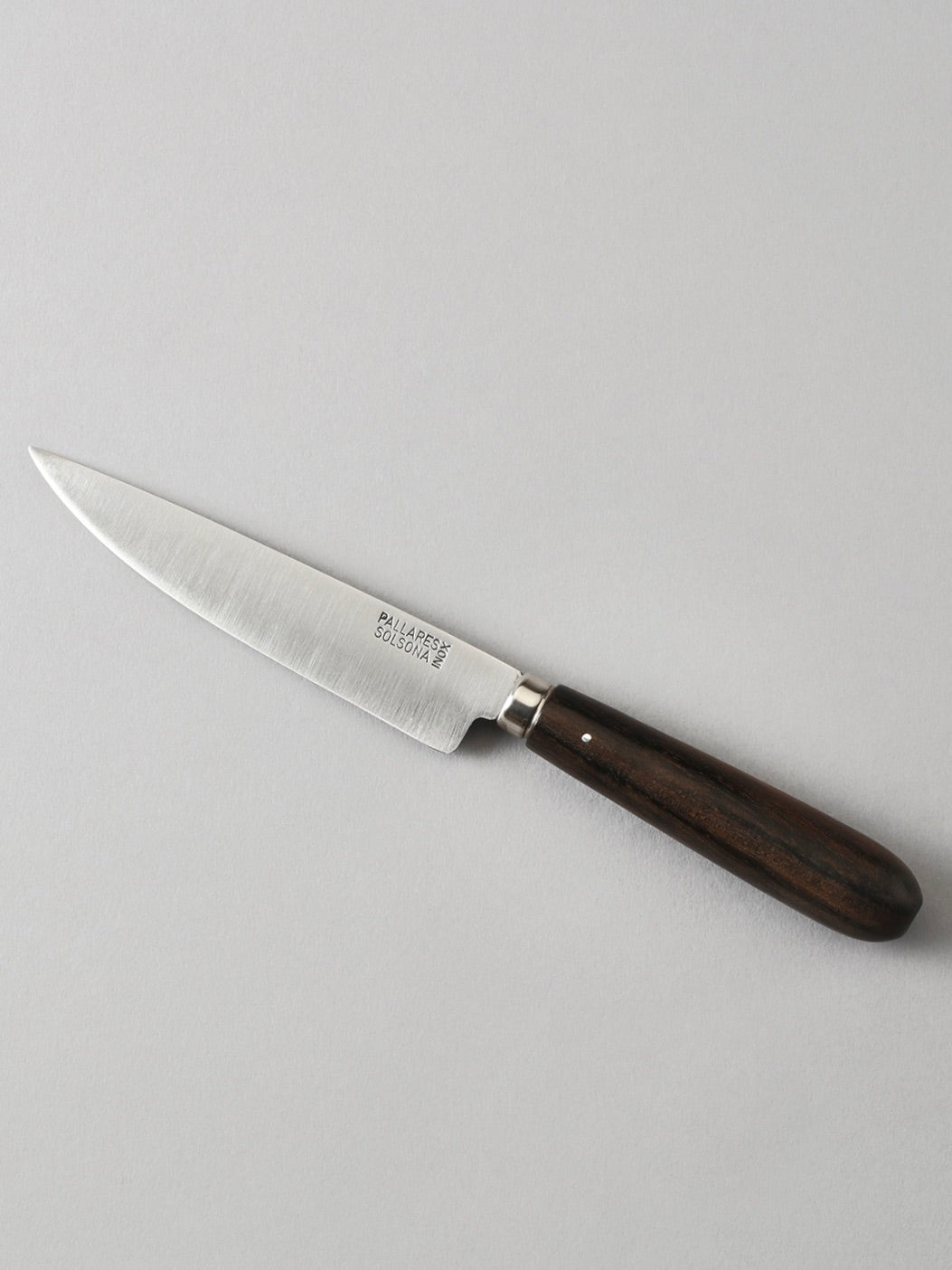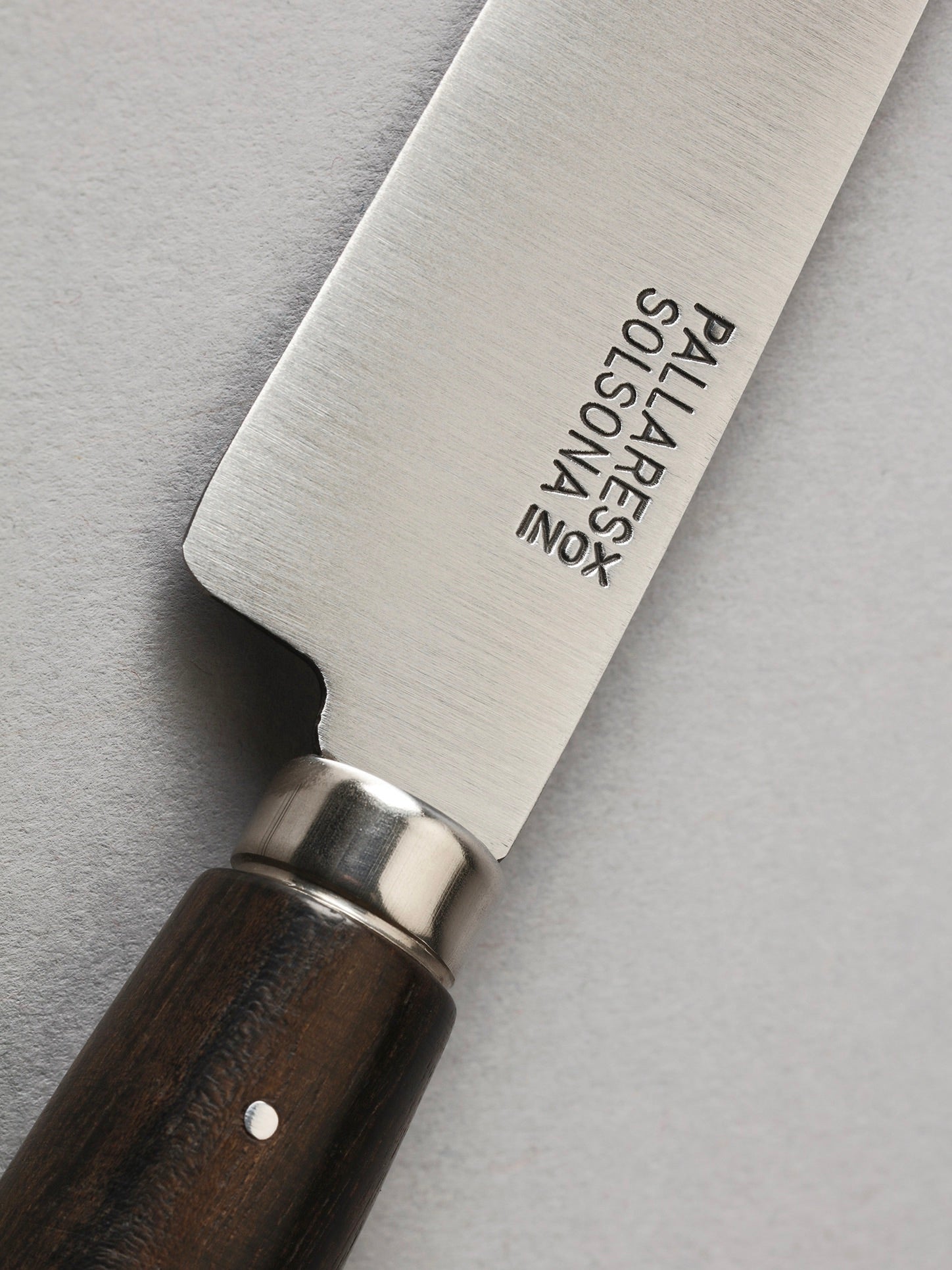 11cm Ebony Knife by Pallarès Solsona
Ebony kitchen knife made by Pallarès Solsana. This knife is beautifully weighted with a stainless steel blade and is lovely to use. 
Made in Spain, the Pallarès family has been handcrafting knives and garden tools since 1917.
Stainless steel blade with an ebony handle

Blade length: 11cm

Made in Spain

Hand wash with mild soap.