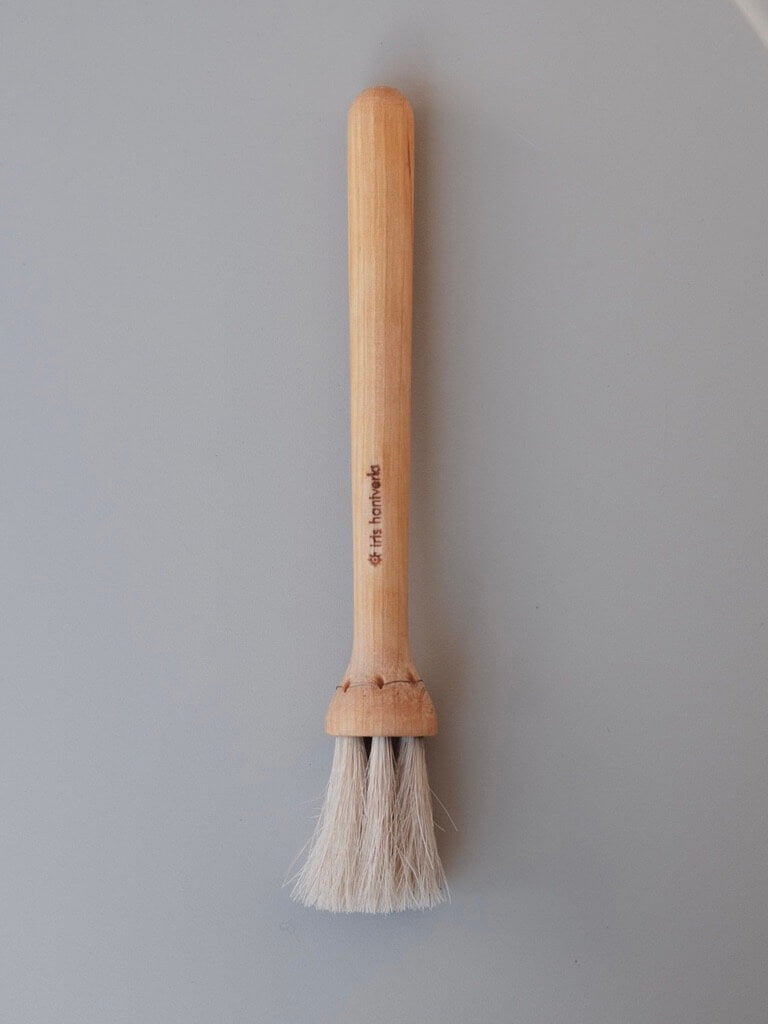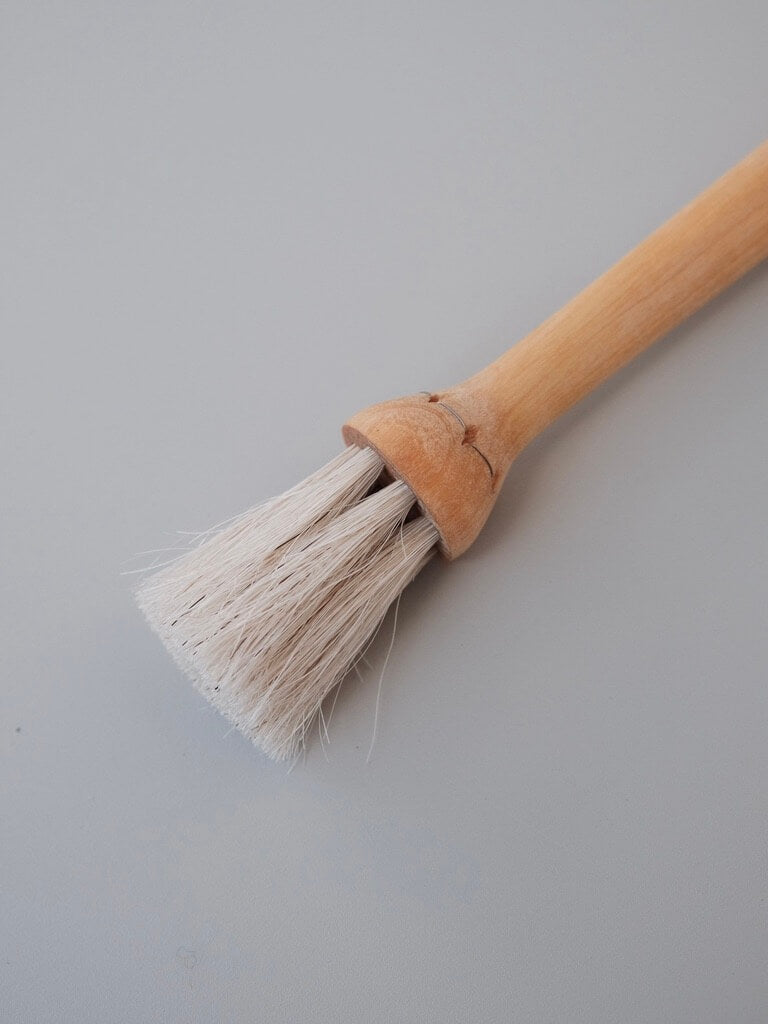 Round Handled Pastry Brush
Round bread brush in oiled birch and horsehair. 
The shape and the long brush makes it easily to access all angles in the sponge cake pan, but works just as well for cooking or brushing the buns with whipped eggs.
Handmade in Sweden
19cm long
Iris Hantverk is a small company out of Stockholm, whose vision is to revive the traditional art of brush binding. They are known for combining beautiful designs with the quality of natural materials.