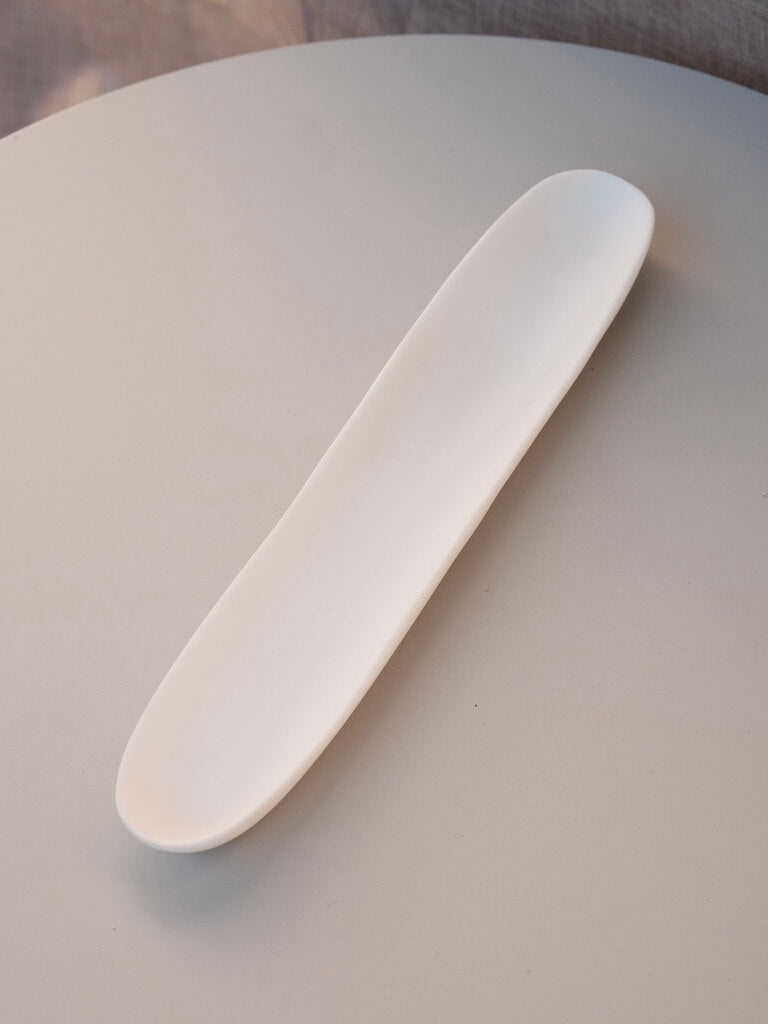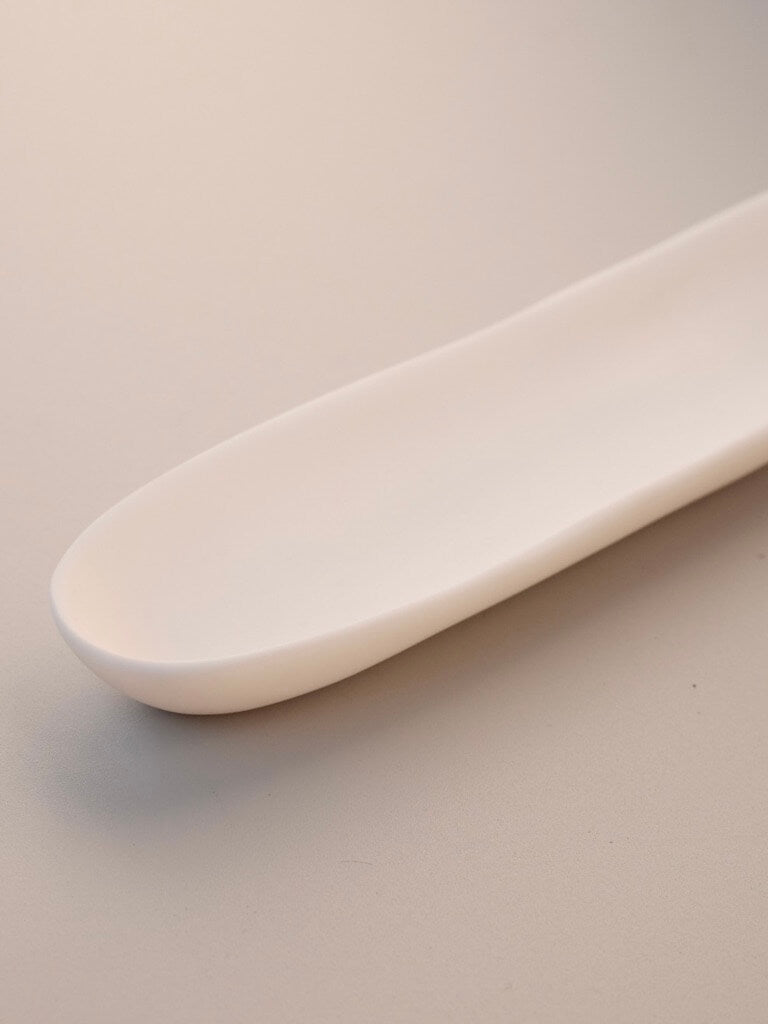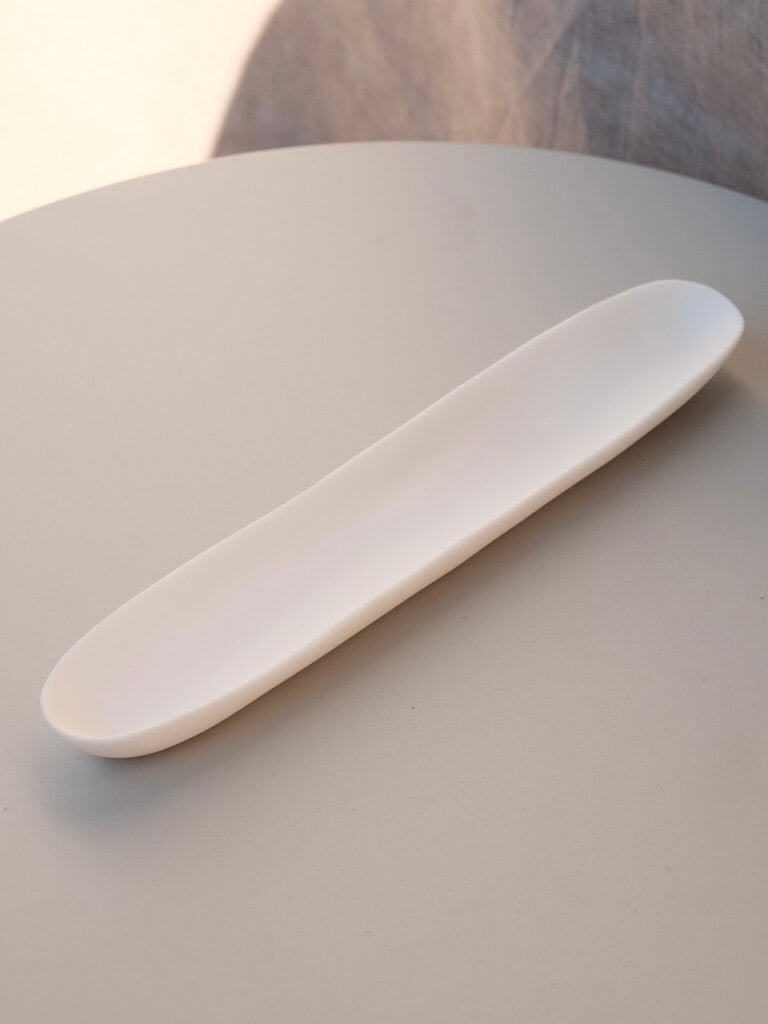 White Sculpt Olive Dish by Tina Frey
Long serving dish handcrafted out of resin. The perfect size for serving olives at a party. It can also be used for small hors d'oeuvres, nuts and more.
BPA free resin

Length: 30.5cm | 12 inches
Width: 6cm | 2.5 inches
Height: 2.5cm | 1 inches

Made in San Francisco
Handwash with mild soap. If resin becomes frosty after washing, simply rub a tiny amount of vegetable oil onto the surface with a soft cloth. Note that the frosty appearance does not affect the quality of the item.