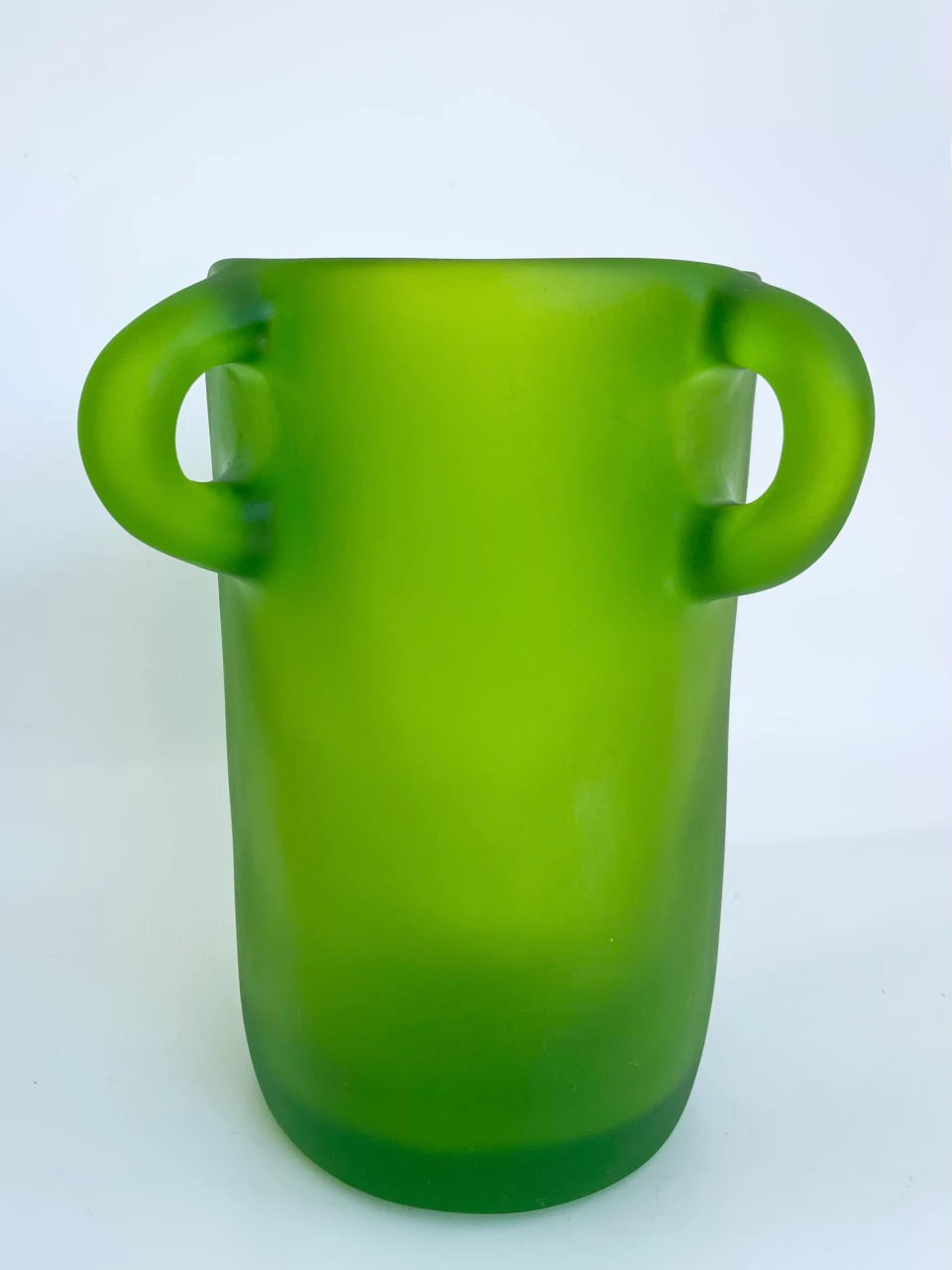 Small Loopy Vase in Green by Tina Frey
Handcrafted sculptural resin vase. A beautiful simple statement on your table full of fresh flowers or dried branches. 
Handmade with care using food-safe, lead-free and BPA-free resin.

Diameter: 20.3cm | 8 inches
Height: 21.5cm | 8.5 inches

Made in San Francisco
Handwash with mild soap. If resin becomes frosty after washing, simply rub a tiny amount of vegetable oil onto the surface with a soft cloth. Note that the frosty appearance does not affect the quality of the item.