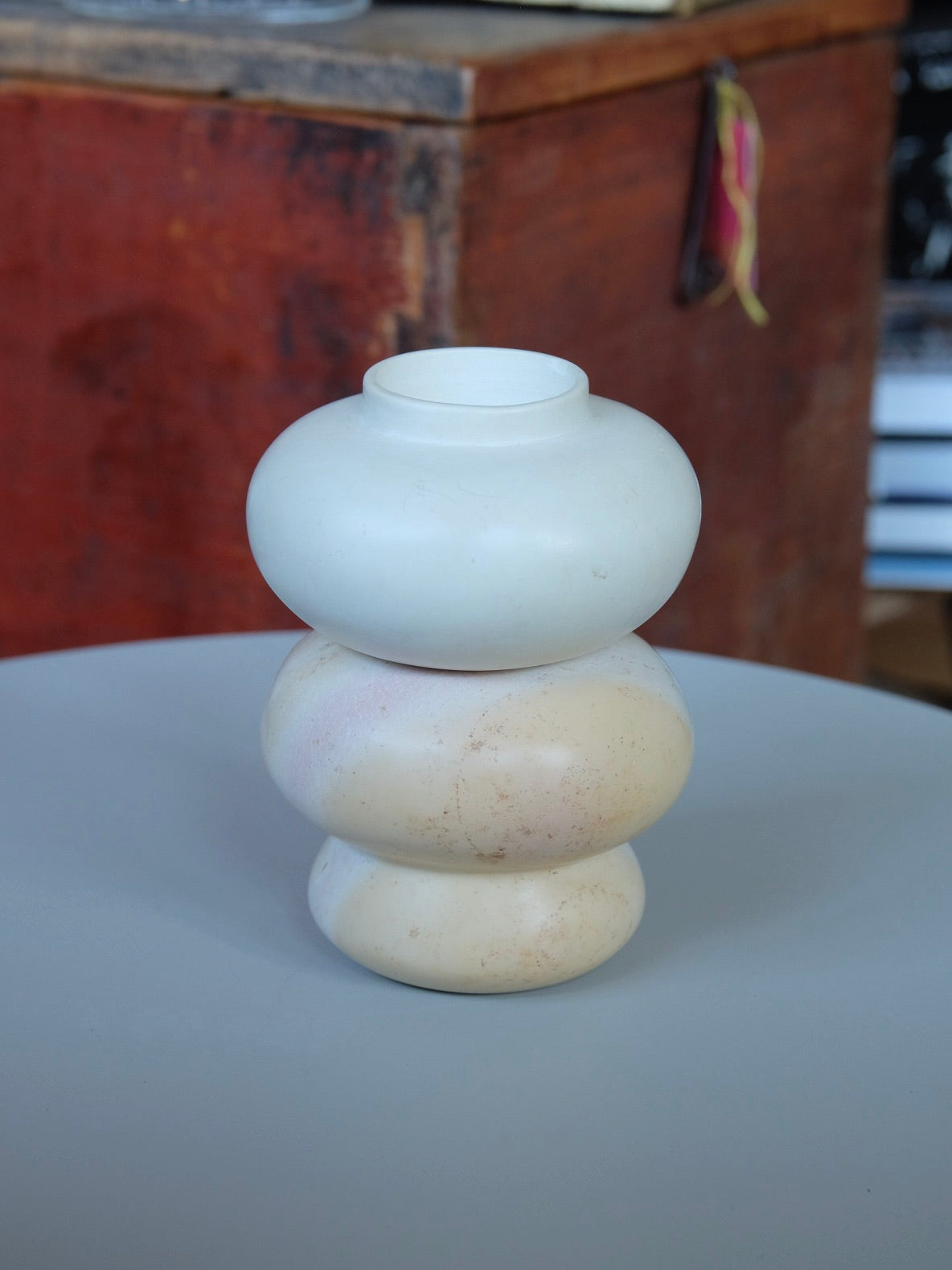 Soapstone Candle Holder no. 2
Candle holder handcrafted in natural soapstone. Use it upside or down, with a tea light or tapered candle. It is designed to be stacked with Candle Holders no. 1 and 3 or stand out on its own.
Soapstone has a creamy white hue with pink marbled through. Because of the natural material, each piece is deeply unique.
Made in Kenya
Designed by Finnish designer Hanna Anonen
Pure Soapstone