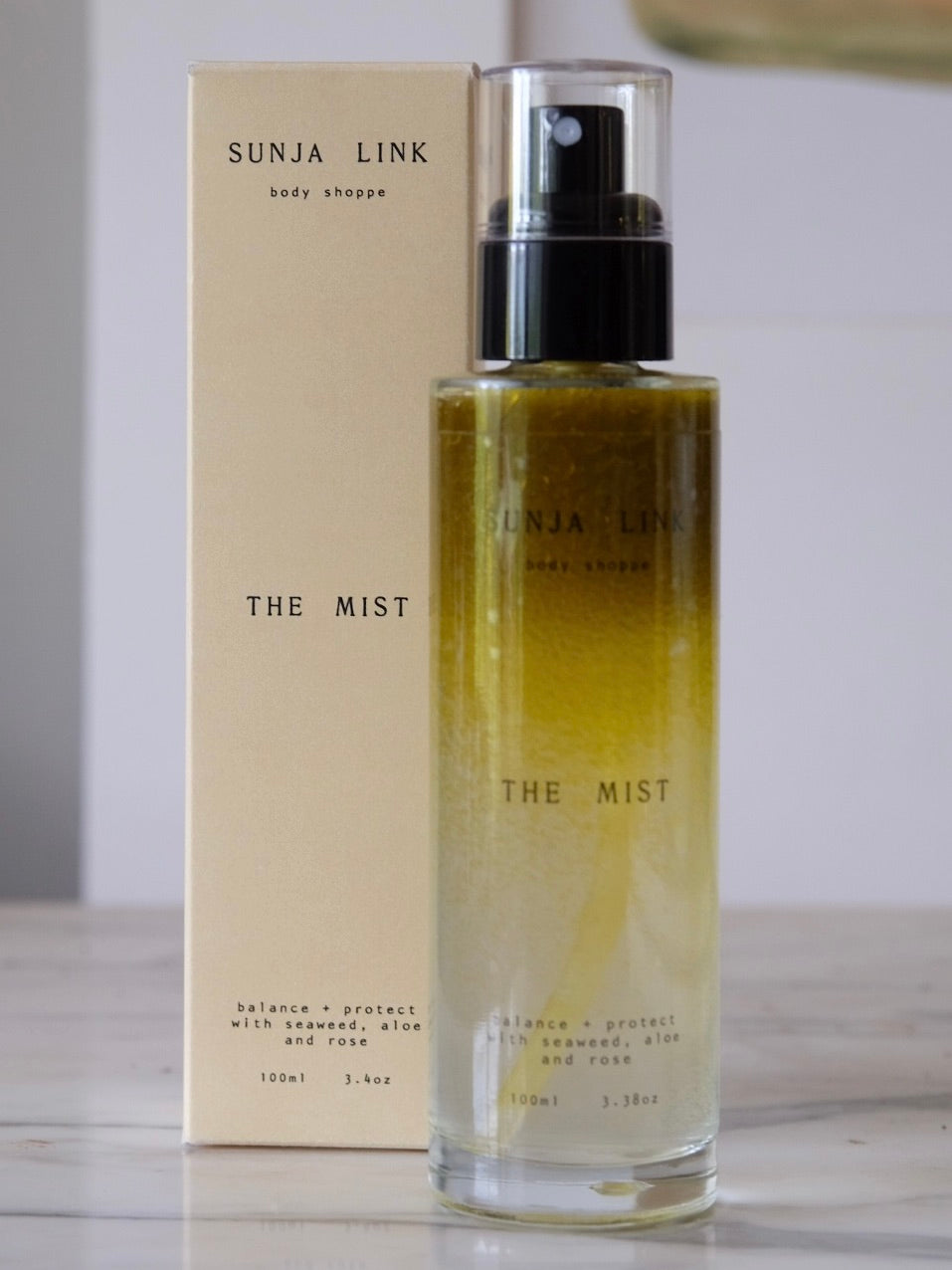 The Bi-Phase Mist by Sunja Link
The Bi-Phase Mist is a toner meets face oil meets mid-day refresh. It has a concentrated blend of vitamin-rich botanicals including seaweed, carrot seed, almond and vitamin E oils. In the warmer months it is the perfect hydrator all on its own and as the weather shifts it fits perfectly into a layered routine.
Distilled Water (Aqua), Aloe Extract (Aloe Barbadenis Leaf Juice), Witch Hazel (Hamamelis Virginiana), Rose (Rose Canina), Calendula (Calendula Officinalis Flower Extract), Carrot Seed Oil (Daucus Carota Sativa Seed Oil), Vitamin E (Tocopheryl Acetate), Glycerin (Glycerin), Seaweed Oil (Fucus Vesiculosus AKA Bladder Wrack Algae), Germall (Propylene Glycol), Chamomile Extract (Chamomilla Recuitta), Chamomile Essential Oil (Anthemis Nobilis Flower Oil).
Shake well before each use and mist over face after applying The Serum. Those with oily skin may find the mist's moisture is enough whilst others may layer on The Cream for an extra boost of deep hydration.