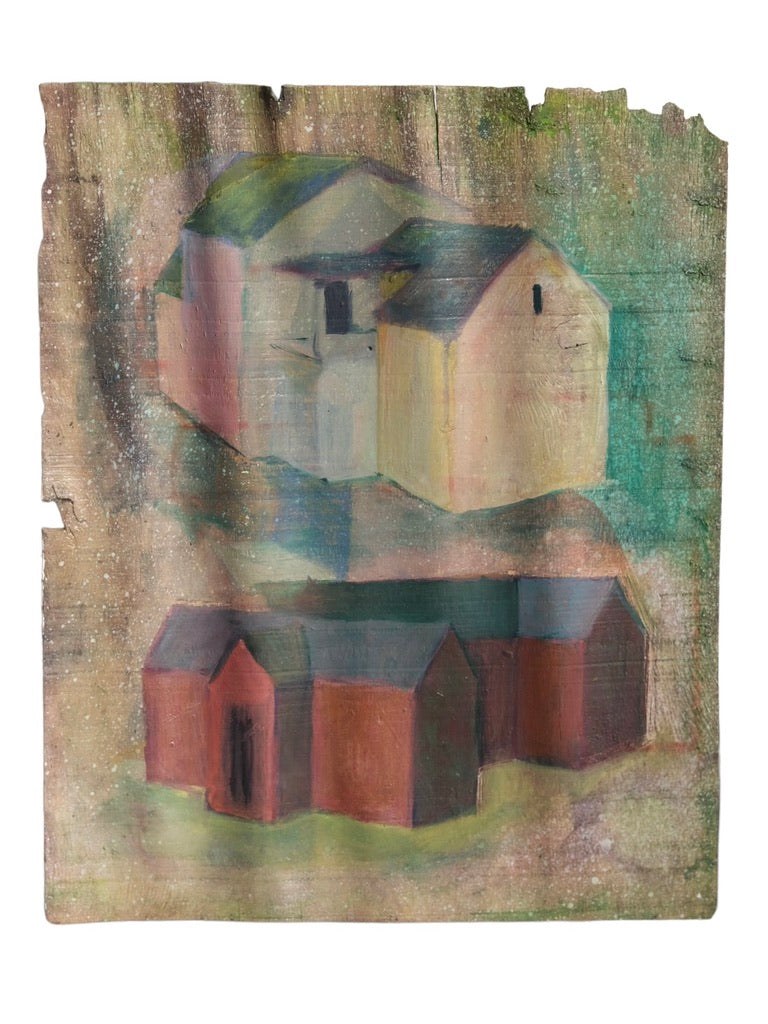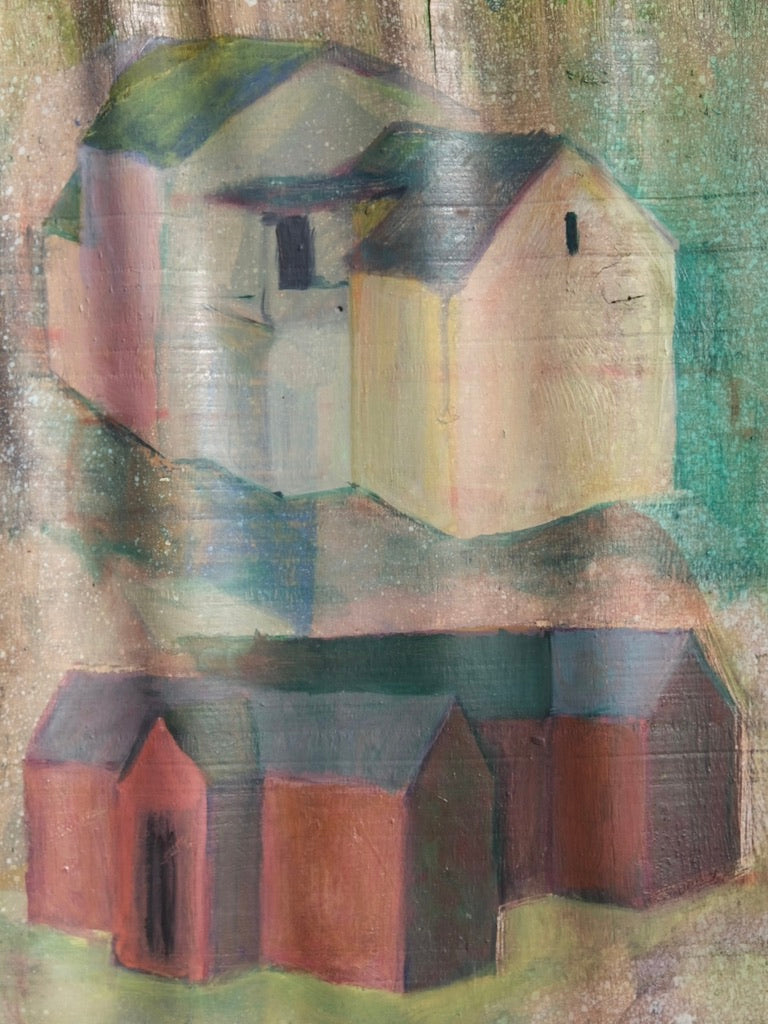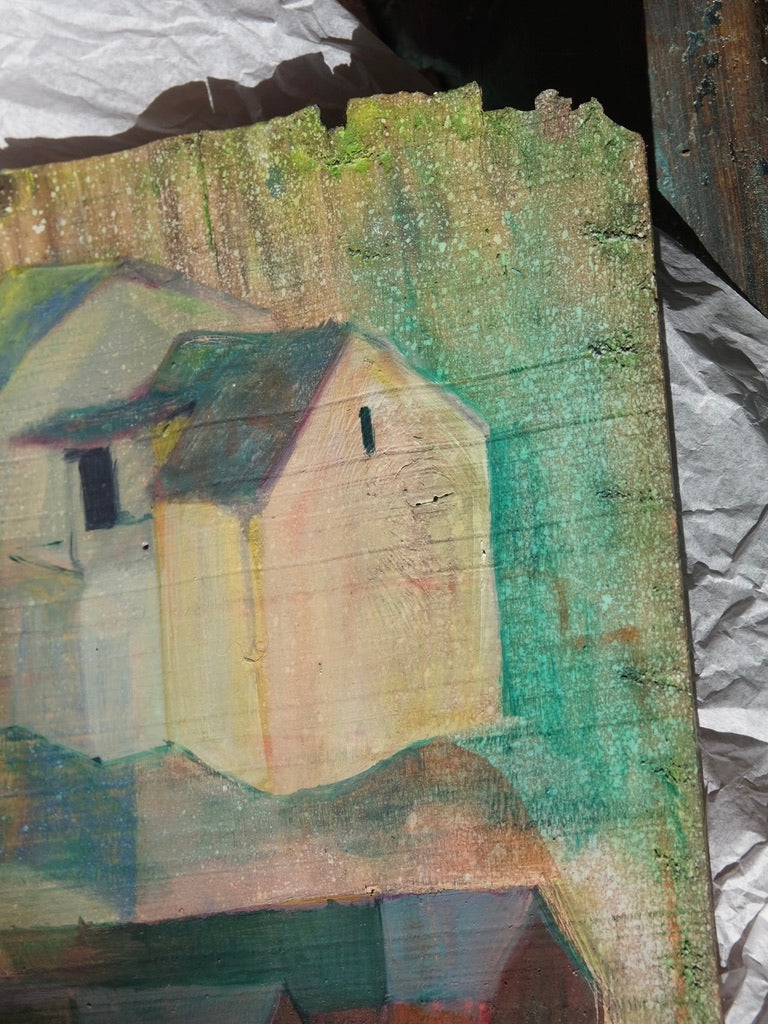 Yellow and Red Building by Stefanie Denz
Mixed media on warped wood.
Stefanie Denz, artist, educator and art therapist lives on Salt Spring Island. She completed and MFA (University of Auckland, 1989) on full Commonwealth Scholarship, and has received Canada Arts Council and BC Arts Council grants. Stefanie has exhibited in New Zealand, Germany, USA and Canada. She attended two residencies in Berlin, 2013, 2014 (Transarts Institute). She is represented by Elliott Louis Gallery, Vancouver, and her work can be seen in Rhubarb, Ganges BC, and in her studio.